Today's Amazon Quiz Answers For March 7, 2020: Win a Dyson Air Purifier
You can win a Dyson Air Purifier by answering all five questions of Today's Amazon Quiz Questions. Get Today's Amazon Quiz Answers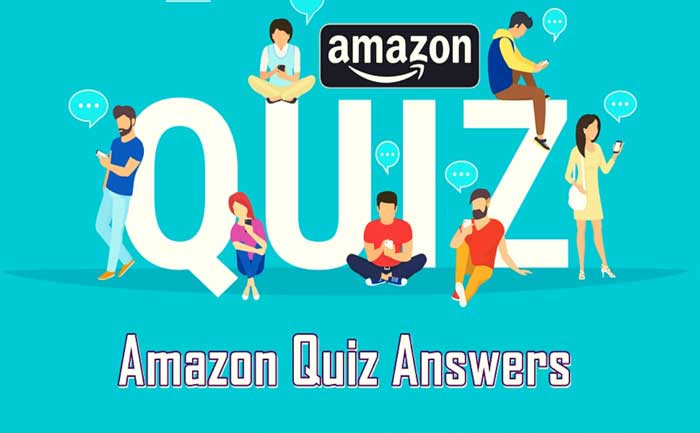 Amazon India conducts Amazon Quiz every day for its millions of customers. You can only take part in Amazon Quiz session on Amazon app. If you managed to answer a few very easy questions before 12 noon today, you can win gifts like Dyson Air Purifier, Go Pro Hero 8, iPhone x, iPhone Xs, Seagate HDD, Sony Home Theater & many more.
Yes, you read that right. You should know that Amazon Quiz begins at 8:00 am every day. Check out all the answers to Amazon Quiz for Friday (March 7, 2020). Without any further ado, check out the questions and answers for today's Amazon quiz and claim the Dyson Air Purifier.
Amazon Quiz Answers March 7 2020
Question 1. Rial is the official currency of ______. Fill in the blanks.
Answer 1: Iran
Question 2. Which of the following national parks is located in Rajasthan?
Answer 2: Keoladeo National Park
Question 3. What is the chemical symbol of lead?
Answer 3: Pb
Question 4. Wellington is the capital of which country?
Answer 4: New Zealand
Question 5. India has the shortest written constitution of any sovereign country in the world. (True or False)
Answer 5: False
Amazon Quiz Contest Details
Amazon Quiz Today's Prize: Dyson Air Purifier
Amazon Quiz Timing: 8:00 am to 12:00 noon (IST)
Amazon Quiz Contest Date: 7 March 2020
Amazon Quiz Contest Winner List: 31 March 2020
Amazon Quiz Contest Previous Prizes
How To Take Part In Amazon Daily Quiz March 7 2020
If you do not have Amazon App, Download it from Google Play Store OR Apple Store.
After downloading the Amazon App, Sign In.
Go to Home page & scroll down until you see "Amazon Quiz 7 March" banner, tap on it.
Now just tap on start tab to play the Amazon Quiz.