Is Amazon Prime's Mirzapur web series based on a true story? Find out
No, Mirzapur web series is not based on any true story. However, it is inspired by some actual people and events.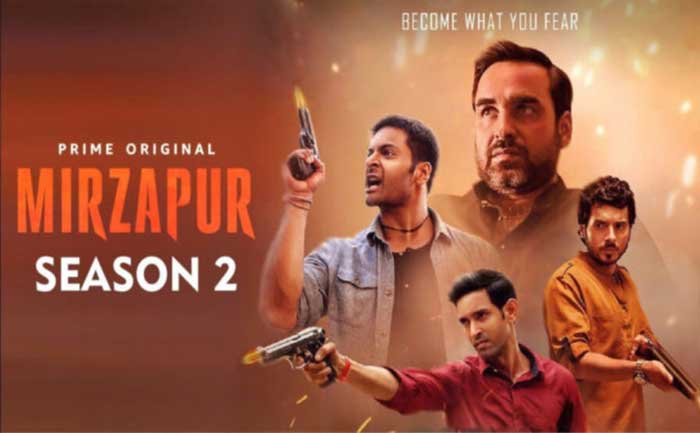 Mirzapur is surely one of the most popular web series available to watch online and download on Amazon Prime Video. The first season of Mirzapur was released in 2018 and since then millions of people have been desperately waiting for the official announcement of Mirzapur 2 release date. Yes, it has been more than 1 year, Amazon Prime Video has not dropped the release date of Mirzapur season 2.
Mirzapur is a crime thriller web series. It is produced by Excel Entertainment and directed by Karan Anshuman and Gurmmeet Singh. The story of Amazon Prime's Mirzapur web series revolves around violence, drug and lawlessness in the Purvanchal region of Uttar Pradesh.
Also Read: Top 53 Free HD Movie Download Sites
Mirzapur is Amazon Prime Video's third fiction Indian Original after Inside Edge and Breathe. It features Pankaj Tripathi, Ali Fazal, Vikrant Massey, Shweta Tripathi, Shriya Pilgaonkar, Rasika Dugal, Harshita Gaur, Divyendu Sharma and Kulbhushan Kharbanda.
There are people who are confused and want to know, Is Amazon Prime's Mirzapur web series really based on a true story? If you are one of them, you will get your answer here.
Also Read | These Mirzapur Holi Memes Will Leave You In Splits. Take A Look
Is Mirzapur web series based on a true story or event?
No, Mirzapur web series is not based on any true story. However, it is inspired by some actual people and events.
When the lead actor Ali Fazal was asked, is Mirzapur based on a true story, he told Express.co.uk, "No, it is not based on a true story. It has got a few facts. Some things about some incidents and a few characters have been inspired from real life gangsters and real-life people. It is loosely based. There is nothing. We cannot say it is exactly based on these people. It is not anything specific."
He went on to explain that the fact and incidents shown in the series are the factual findings done by the writing team such as the way drugs were transported from city to city.
"I love how the writers of Mirzapur layered the scenes so well that there is always something going on beneath something else and leading up to something else. It's almost like a puzzle that you are unravelling very single episode so it is exciting."
Speaking to Scroll.in director, Karan Anshuman said, "We [co-writers Puneet Krishna and Vineet Krishna] had access to a lot of stories based on our research, but we wanted to create a world that was hyper-real and amped up. We created a world of violence where even the nicest person would own a gun and could pull the trigger if the need arose."
She added: "We learned new things, like how desi kattas [locally produced guns] are manufactured. We met retired gangsters if you can call them that."
"We came across many stories and legends. Guddu [Ali Fazal] and Bablu's [Vikrant Massey] stories were based on two real boys who rode a bike and went around terrorising the town.
"We researched the drug trade. But because the world is so fictionalised and dramatised, we let our imagination run wild.
"In one of our trips, we met this wannabe bodybuilder. We were taken aback by the effort and commitment these guys put in to win a local contest.
"Unlike the creme de la creme of Bombay's actors, they do not have access to the right training and so they make compromises with their body. Guddu is inspired by this guy."
Mirzapur season 1 is streaming on Amazon Prime now.