McDonald's Shares Recipe For Sausage & Egg McMuffin Amid Lockdown
Now, you can also make your favourite Sausage & Egg McMuffin at home.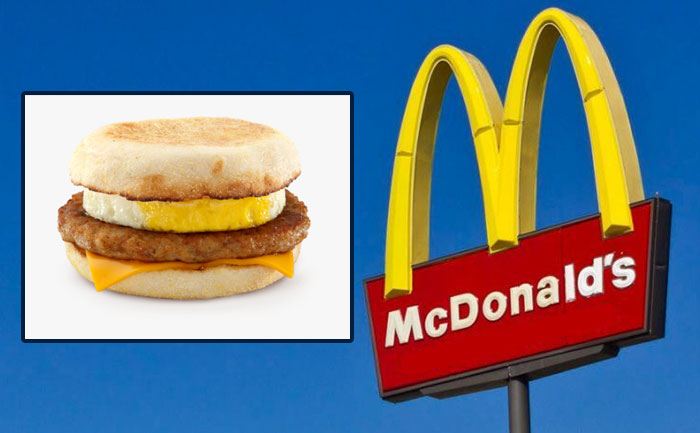 Good news for all the McDonald's lovers. You can now make your own sandwich at home during the lockdown. The fast-food retailer McDonald's has shared its secret recipe on how to make the iconic breakfast sandwich. The fast-food chain is temporarily closed in the U.K. and Ireland due to the novel coronavirus (COVID-19). The restaurant shared the recipe for its Sausage and Egg McMuffin breakfast sandwich with FEMAIL.
You will only need five ingredients- an English muffin, 75g sausage meat, two eggs, potato and a slice of American cheese.
You have to toast the English muffin first until it is golden brown. For the filling, season the sausage with salt and pepper, and cook for six to seven minutes on a preheated grill on each side. Now, to get the circular egg, you'll need a metal ring. Brush some oil on the inside of the ring and place it in a small frying pan. Pour in some water to cover the base and let it boil. Crack the eggs into the ring, cover the pan and let cook for 2-3 minutes. If you fail to do so, you can fry it as you do it normally. Take the golden-brown muffin that you have earlier toasted and assemble the sandwich by layering the patty and egg on top of the cheese. If you want a potato hash brown, then grate it into a bowl, break an egg into it and mix it with salt and pepper. Heat some oil in a pan and put a spoon of the mixture and flatten it into shape and cook until golden brown.
So are you going to try this recipe?
Also Read: 5 Foods That Can Speed Up The Aging Process