Kylie Jenner's mother Kris Jenner wants Travis Scott to propose her daughter
Here's what Kylie Jenner has to say on her daughter marrying Travis Scott.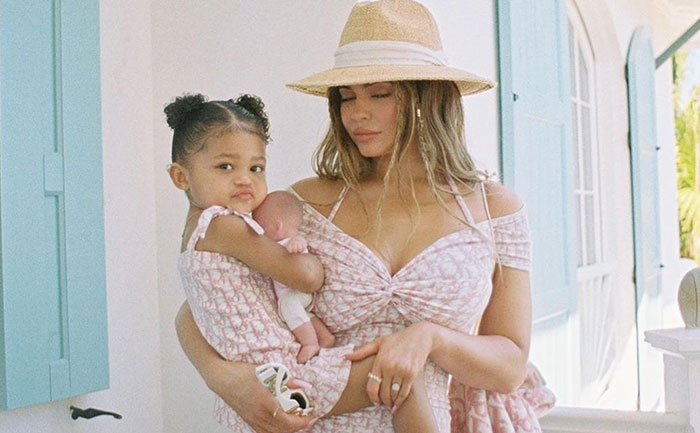 Kylie Jenner is one of the most followed celebrities on Instagram. The popular media personality is the founder and owner of cosmetic company Kylie Cosmetics. Kylie Jenner and Travis Scott seem to have reconciled their relationship after the dramatic breakup. There are millions of fans have been waiting for them to get hitched.
Besides common people, Kylie Jenner's mother Kris Jenner also want her to get married to Travis Scott. Yes, you read that right. According to the latest report, Kylie Jenner has requested Travis to propose her daughter and make their relationship official.
Also Read | Is Kylie Jenner Expecting Second Child? A Mysterious Voice Says, "I'm Pregnant"
As per a report in The Sun, Kris got involved in the drama between the couple and has asked Travis to commit to the relationship.
"Kris doesn't want anyone jerking her daughters around – she's told Travis to put a ring on it and commit to a second baby," a source told the publication.
"Kylie would never put down rules like that, but she's made no secret about wanting another baby and commitment from him," the insider continued.
"She really looks up to Kim and her marriage and big family with Kanye – it's her dream – so Kris is right – he needs to commit!" the report added.
Kylie Jenner and Travis Scott got separated in October 2019, when she took to Twitter informing her followers they'd gone their separate ways but would stay close for their daughter, Stormi Webster. Since then, the couple has been surrounded by are-they-aren't-they reports, with tonnes of speculation about if they're back together.
It has not been confirmed whether Travis and Kylie are back together. In January, the rapper had said that he would love Kylie, telling XXL magazine, "[Kylie and] I came up with the name Stormi together. I love her mommy and I always will. The hard part about relationships is just trying to be in one without a million outside voices interfering."