MediEvil "Accolades" Trailer Sheds New Light On The 1998 Classic Remake
MediEvil is now available to play for $ 29.99.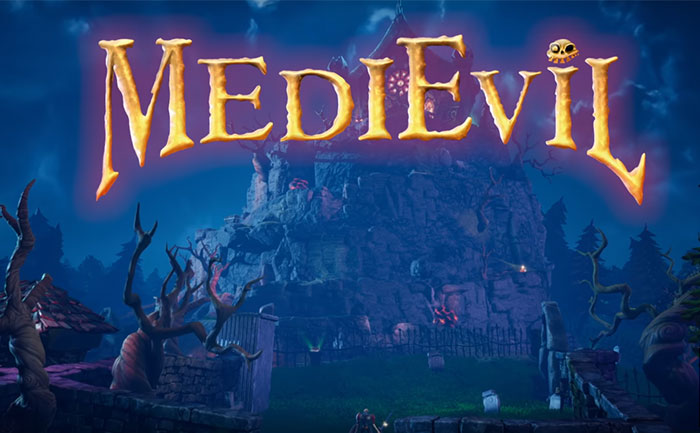 The beloved 1998 MediEvil has made a comeback exclusively on PlayStation 4. This is a reimagining of the old fan favourite. It has received positive critical reviews so far while also performing well financially. MediEvil is a classic action-adventure game that requires players to bring together their combat, exploration, and puzzle-solving skills to get ahead in the game. The game is set in the kingdom of Gallowmere. A sequel to the game was created in 2000 with a PSP remaster in 2005 but they were never able to replace the PlayStation original.
A new "Accolades" trailer has just been launched for the game. The trailer highlights the positive reviews the game has received and also focuses on combat and gameplay aspect of MediEvil. Players are offered a glimpse into the wide variety of weapons MediEvil has to offer. These include swords, shields, knives, axes, war hammers and crossbows amongst other weapons of choice.
PlayStation describes the game as follows on their official website:
"Step into the bones of Sir Daniel Fortesque, a slightly-inept (and long dead) knight accidentally resurrected by his greatest enemy, the evil sorcerer Zarok. With a second chance to foil his greatest foe, Dan will once again set out to save the kingdom of Gallowmere and earn his place as a true hero."
The development for MediEvil started in 1995 with the working title of 'Dead Man Dan'. The series came from Millennium Interactive. The game was finally released in 1998 and won critical acclaim for its art direction and immersive atmosphere.
MediEvil is now available to play for $ 29.99.
Check out the MediEvil 'Accolades' trailer below:
ALSO READ: Just Dance 2020 Launches On Wii, Find The Full Song List Here