Meerut: Man bursts firecracker in 3-year-old girl's Mouth, victim critical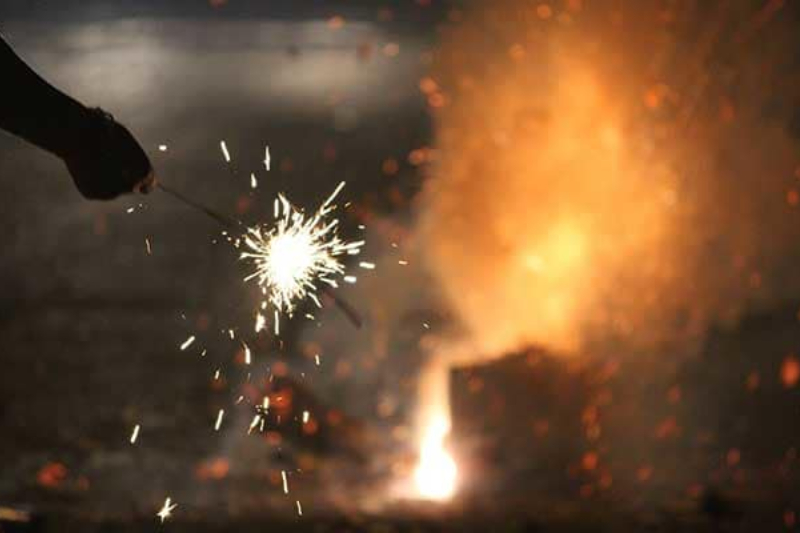 On the occasion of Diwali Celebration — a Meerut man put a firecracker in three-year-old girl's mouth and lighted it on Tuesday. The minor girl was rushed to a local hospital where her condition stated to be critical.
The bomb wrapped by jute twine exploded in her mouth resulting in the girl was left critically injured. According to doctors, she had to be given 50 stitches. The victim received extensive facial injuries, and its infection had reached her throat.
The incident is said to have taken place at the Milak Village on the Daurala road. The police have lodged an FIR against the miscreant and have launched a search to nab him.
Shashi Kumar — the girl's father — in his complaint has named local youth Harpal — who went to his daughter who was playing outside their house and stuffed a 'sutli bomb' in her mouth and lighted the fuse.
According to Deccan Herald report, Harpal had told his friends that he only wanted to play a joke on the little girl and had not imagined that it could prove so dangerous for her.
"We are trying to ascertain if it indeed was a joke or there was a well planned conspiracy to murder the girl," a senior police official in Meerut on Wednesday told Deccan Herald.
Also read: Delhi: Air quality reaches to severe category after Diwali