Oprah Interview: Meghan Markle reveals she had suicidal thoughts
Meghan Markle during her interview with Oprah Winfrey revealed that she had suicidal thoughts. Read on.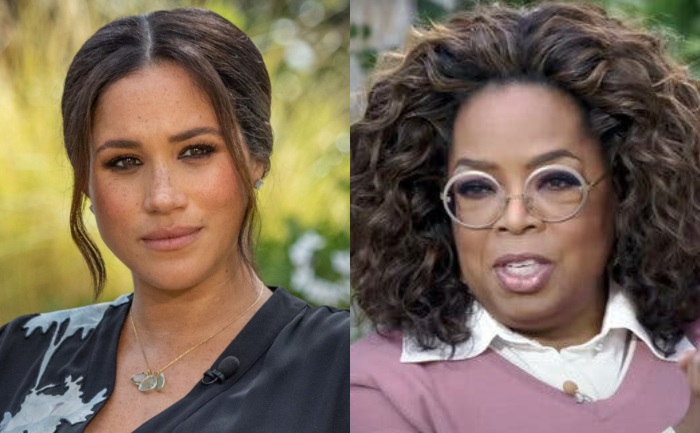 On Sunday, Prince Harry and Meghan Markle's highly-anticipated interview with Oprah Winfrey broadcasted in the United States. The 2-hour special featured the Duke and Duchess of Sussex sitting down with Oprah and revealing some shocking details about their decision of quitting the royal duties, controversies, and much more.
During the interview, Meghan made a revelation and stated that she had suicidal thoughts while a member of the royal family. "I… just didn't want to be alive anymore. And that was a very clear and real and frightening constant thought," she told Winfrey.
Meghan said that she felt that it would solve everything for everyone.
Further, she said that she was not given any help during her mental health crisis, was targeted by lies, and that there was official concern about the skin color of her unborn son.
Meghan stated that she did not know how it all churned out inside her and eventually, she confided in Prince Harry. She said that she was really ashamed to say it at the time and especially to her husband because she knows about the loss he has suffered, but she decided to tell him anyway as she knew that if she didn't say it, she would have done it.
"That was a very clear and real and frightening and constant thought," said Meghan.
She also recalled a time, she and Prince Harry had to go to an event at the Royal Albert Hall, and Harry thought that Meghan should not attend given her mental state.
The Duchess clarified that now she is in a better place.
ALSO READ: Patrick J Adams Defends 'Suits' Co-Star Meghan Markle's, Slams The Royals Family