Patrick J Adams defends 'Suits' co-star Meghan Markle's, slams the Royals Family
On Friday, Patrick J Adams came out in support of his 'Suits' co-star Meghan Markle amid the bullying allegations.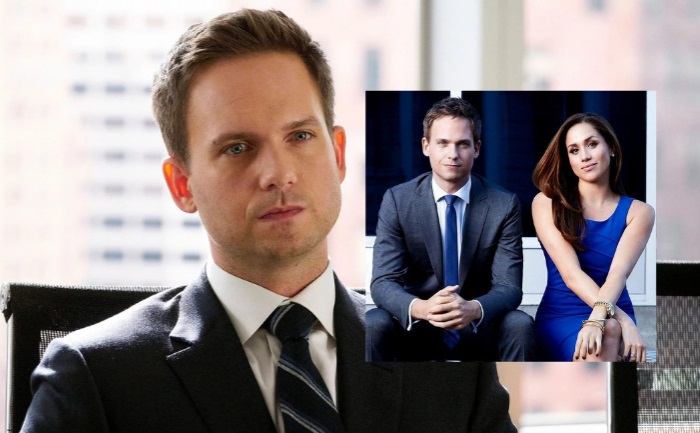 A few days back, Meghan Markle was accused that she bullied staff during her time as a frontline royal with Prince Harry in Britain. Buckingham Palace announced a probe into allegations of bullying against her, the Duchess of Sussex has denied. The claims came ahead of her sit-down television interview with Oprah Winfrey. On Friday, her 'Suits' co-star Patrick J Adams, who played Meghan's love interest Mike Ross came out in support of her and slammed the royal family.
In a series of tweets, Patrick called them 'shameless' and their actions 'obscene'. He also said that she never showed bullying behavior on sets of their show. He also spoke about her life after falling in love, marrying Prince Harry and trying to find her place in the Royal family's dynamic.
Check out the tweets:
"Find someone else to admonish, berate and torment. My friend Meghan is way out of your league," he concluded.
Apart from Patrick, the creator of the show, Aaron Korsh, also supported Meghan and called her a "strong woman with a kind heart." John Legend's wife Chrissy Teigen also spoke in support of Meghan.
On March 7, this year, Prince Harry and Meghan Markle will be doing a sit-down interview with the US chat show host Oprah Winfrey, titled, 'Oprah With Meghan and Harry: A CBS Primetime Special.' The duo will be revealing the reason why they quit the royal duties.
Meghan and Harry are parents to Prince Archie and are awaiting the arrival of another baby.
ALSO READ:  Meghan Markle REVEALS Why She Refused Oprah's Interview In 2018