Meghana Raj shares video of son looking at dad Chiranjeevi Sarja's pic. Watch
Late actor Chiranjeevi Sarja's wife, Meghana shares video of son Jr Chiru looking at his dads pic and it will leave you emotional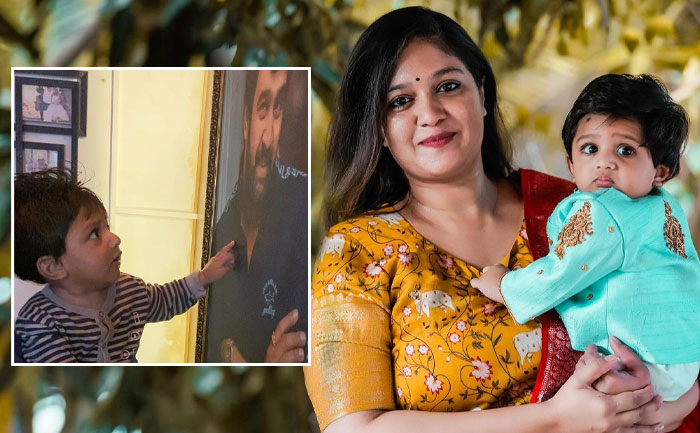 Late actor Chiranjeevi Sarja's wife Meghna Raj is celebrating her 31st birthday today. To mark the occasion she has shared an emotional video of her son Jr Chiru looking at his late father Chiranjeevi Sarja's picture.
Sharing the video on her Instagram handle Meghana wrote, "Our miracle forever and always! #JrC #chiranjeevisarja." Check out the emotional video here:
View this post on Instagram
In the viral video, we can see Jr. Chiru looking at his father's photo frame and touching it again and again. The video is sure to leave you moist-eyed.
Meghana Raj and Chiranjeevi Sarja were one of the most adorable couples in the Kannada film industry. They had tied the knot on 2 May 2018 after dating for ten years. Chiranjeevi had died on June 7, 2020, due to a massive cardiac arrest. Chiranjeevi Sarja was just 35.
Meghana was five months pregnant at that time. Four months later, she gave birth to Jr. Chiranjeevi Sarja a replica of his father. She has been sharing some adorable pictures and videos of her munchkin to the delight of her fans.
View this post on Instagram
This is Meghana's first birthday without her husband by her side. The actress will be celebrating at home with her son and family members.
Also Read: Meghana Raj introduces Jr Chiranjeevi Sarja to the world