Want to locate the nearest vaccination center via WHAT'S App? Here's How
Find nearest COVID-19 vaccine center. Here's how to do it via MyGov WhatsApp chatbot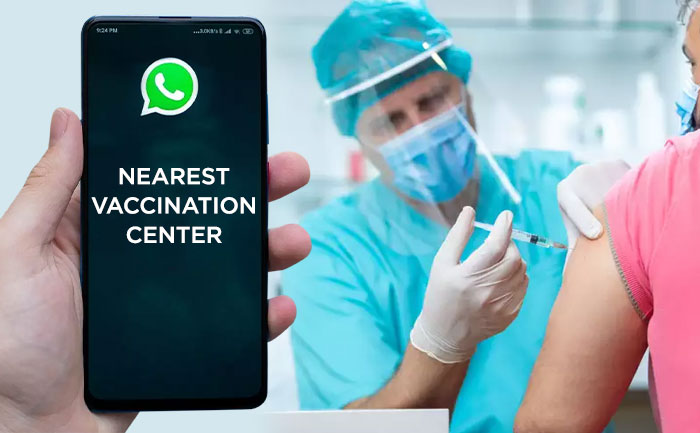 India is witnessing the worst second wave of COVID-19 pandemic. Many lives have been lost due to the surge in coronavirus cases across the nation. States are taking steps to curb the rising cases by imposing lockdowns and also initiating a vaccination drive for everyone between the age of 18 years ad 44 years.
After tech giants such as Google, Amazon, among others who have come forward to support to help users locate the nearest COVID vaccine center. We now have popular app messaging platform WhatsApp too coming forward to operate helplines in the form of chatbots.
WhatsApp head Will Cathcart tweeted in support of Indians. He said that the messaging platform has partnered with health workers to operate helplines in the form of chatbots on the app. One of them is the MyGov Corona Helpdesk chatbot, which has now been updated to help you find a vaccination center.
I am thinking of our friends in India going through such a difficult time with COVID and grateful for all the work people are doing to help one another. We're working with health partners to support helplines on WA like this one from @mygovindia https://t.co/pqE0VGHQbK https://t.co/uhmyEN5U7f

— Will Cathcart (@wcathcart) May 1, 2021
Here is how to find a nearby COVID-19 vaccine center via WhatsApp:
1. First, save the +91 9013151515 to your contact list, which belongs to MyGov Corona Helpdesk chatbot.
2. Head to WhatsApp and find the number in the contact list.
3. Type Namaste
4.The automated response will then ask you for your PIN code. Enter it.
5. The chatbot will then send the list of vaccine center in the particular location.
6. If you don't want to save the contact number, you can just head to wa.me/919013151515 which will direct you to the chatbot. It should be noted that users can only ask real questions to the chatbot.
For the unversed, the Indian government on April 19 had announced an accelerated Phase 3 strategy of COVID-19 vaccination from May 1. Registration for everyone eligible started on the CoWIN platform and Aarogya Setu App from April 28. The registration can be done at cowin.gov.in.
Also Read: Haryana Weeklong Lockdown: What's Allowed, What's Not