Mehbooba Mufti vows to lift ban on JKLF and Jamaat-e-Islami if voted to power
Mehbooba Mufti says banning organisations like JKLF and JeI would have far-reaching consequences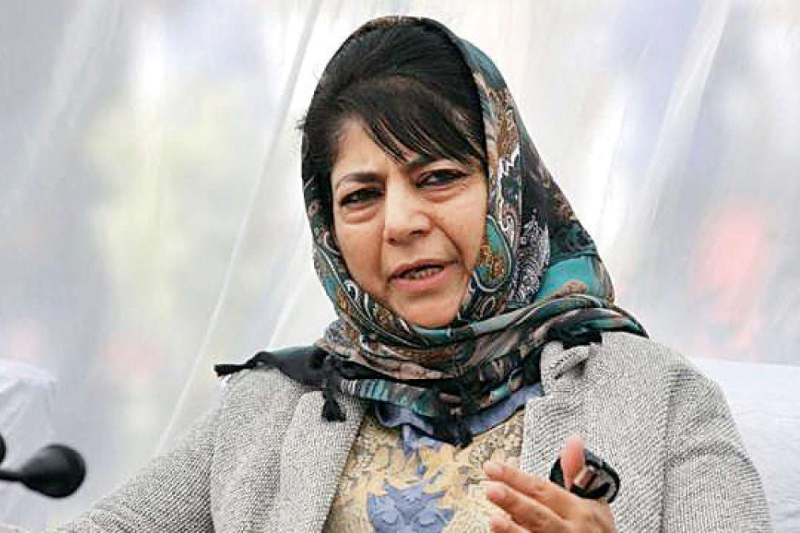 Ahead of elections, each and every political party makes promises to the citizens. However, in Jammu and Kashmir, the scenario is a little different. Former Chief Minister and Peoples Democratic Party (PDP) president Mehbooba Mufti promised to lift the ban on Jammu and Kashmir Liberation Front (JKLF) and the local Jamaat-e-Islami (JeI) if voted to power.
Addressing a convention of PDP workers in north Kashmir's Baramulla on Tuesday, Mehbooba Mufti said banning organisations, like the JKLF and the JeI, would have far-reaching consequences and such measures would increase the alienation and frustration of the people.
Mufti said, "In a democracy, ideas are allowed to flourish and not choked. By taking such undemocratic, unconstitutional and unnatural measures, the government is trying to show its electorate how tough it is against the Muslims and against Jammu and Kashmir."
"If our party is voted to power, we will make efforts to undo the BJP's wrongs and lift the ban imposed on the JeI and the JKLF," the former Jammu and Kashmir Chief Minister added.
In the end, she stated that a muscular approach had been tried in the state for many years without any positive results.
Notably, the PM Modi-led centre had banned JeI for five years earlier this month, declaring it as an 'unlawful association' under Section 3 of Unlawful Activities (Prevention) Act, 1967.
Also Read: PM Modi: India Enters Its Name As An Elite Space Power