PM Modi: India enters its name as an elite space power
PM Modi: After US, China and Russia, India becomes fourth country to register its name as an elite space power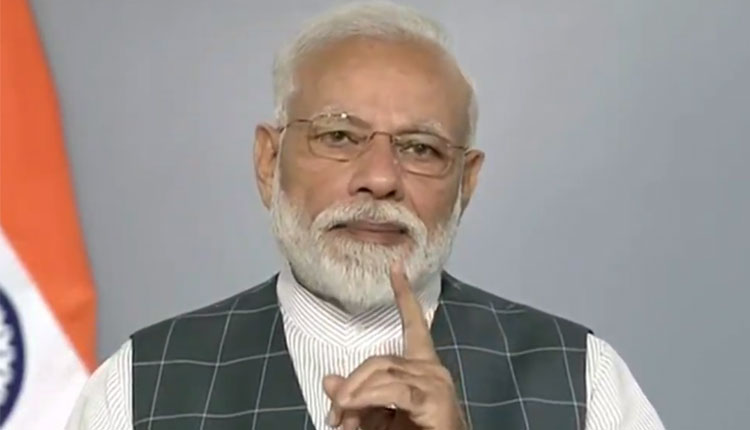 Two weeks ahead of the commencement of Lok Sabha elections, Prime Minister Narendra Modi today addressed the nation. In his address, PM Modi announced that India has entered its name as an elite space power. An anti-satellite weapon A-SAT, successfully targeted a live satellite on a low earth orbit.
In a televised national address, the Prime Minister said, "Up till now, only US, China and Russia have done this. Now India is the fourth country."
He further said that  'Mission Shakti' operation was a difficult target to achieve which was completed successfully within three minutes of launch. Moving ahead, the Prime Minister further said, "Today we have enough satellites that are contributing in various segments such as agriculture, disaster management, communication, weather, navigation etc."
He also reiterated that 'Mission Shakti' is an important step towards securing India's safety, economic growth and technological advancement. "We envision an India that thinks and acts two steps ahead of current times. I congratulate all those who played a part in this project," PM Modi noted.
In the end, he said, "A-SAT missile will give new strength to India's space prog. I assure the international community that our capability won't be used against anyone but is purely India's defence initiative for its security. We are against arms raised in space. This test won't breach any international law or treaties."
Take a look at the video:
Earlier, in the day, Prime Minister Narendra Modi had requested the nation to stay tuned on television, radio or social media as he will send out an important message. Take a look at his tweet.
मेरे प्यारे देशवासियों,

आज सवेरे लगभग 11.45 – 12.00 बजे मैं एक महत्वपूर्ण संदेश लेकर आप के बीच आऊँगा।

I would be addressing the nation at around 11:45 AM – 12.00 noon with an important message.

Do watch the address on television, radio or social media.

— Chowkidar Narendra Modi (@narendramodi) March 27, 2019
On the other hand, later in the day, Congress general secretary Priyanka Gandhi Vadra will interact with Congress booth-level workers at the AH Inter College in Uttar Pradesh's Musafirkhana. Samajwadi Party's president Akhilesh Yadav will also hold a press briefing.
It is to be noted that seven-phased general elections in the country will begin on April 11 and end on May 19. Counting of votes will take place on May 23. The tenure of the PM Modi-led centre will end on May 22.
Also Read: Web Series On Life Of PM Modi Titled 'Modi' To Be Out Soon