Meizu 16s & 16s Plus Live Photos Leaked: Has 6.2″and 6.76″ AMOLED screen, 48MP camera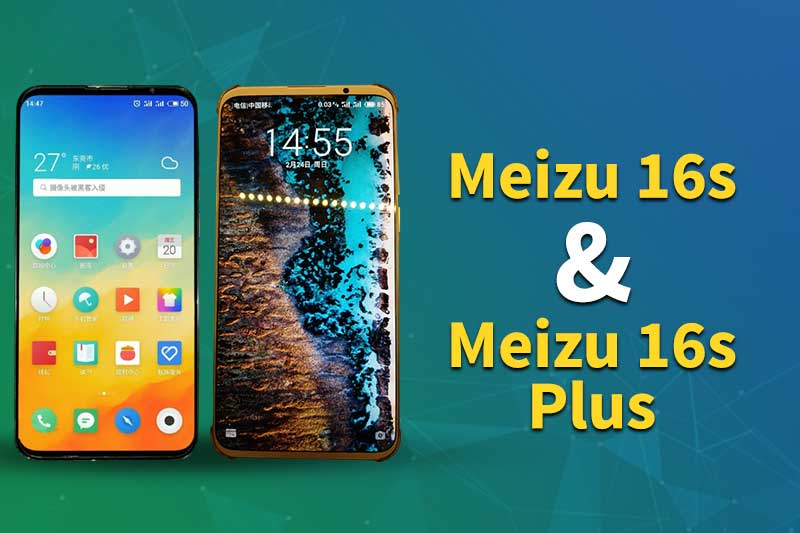 Meizo's upcoming phones Meizo 16s and 16s Plus's live photos have been leaked on social media. The live pictures of Meizo 16s Plus and 16s showing its front side confirmed that the phones will not have a notch on the top. Like its predecessor,  Meizo 16 Plus which was launched last year, Meizo 16s Plus would not have a hole punch in its display. The company also claimed to have reduced its bezel further.
According to reports, Meizo's 16s packed with the 6.2-inch display while Meizo 16s Plus will have a bigger display of 6.76-inch. Both the smartphones will have in-display fingerprint sensors and Snapdragon 855 processor and a 48MP primary camera with optical image stabilization. The 16s will be powered by thin battery 3600 mAh. Both the devices have been covered with Gorilla Glass 6.
Look at leaked photos of Meizo 16s and 16s Plus
According to official teasers, the chin on the 16s is 1.5mm thinner than on the Meizu 16.  If we look at the company's CEO comment, it indicates that both the handsets will launch in April or May and will cost over Rs 35,188 or $490.
As far as its colour is concerned, it will be available in two colours Black and White. The photos of both the devices were surfaced on Chinese's microblogging site Weibo. 
Meizo 16s + 16s Plus Specification and Price
Display 16s+ 16s Plus:  6.27-inch + 6.76-inch
Battery: 3600 mAh
Camera: 48MP primary camera with optical image stabilization
Processor:   Snapdragon 855
Photo Credit: Weido