Men In Black International: Siddhant Chaturvedi & Sanya Malhotra unveil the Hindi trailer
WATCH: Men In Black International trailer in Hindi that has Sanya Malhotra and Siddhant Chaturvedi giving voiceover.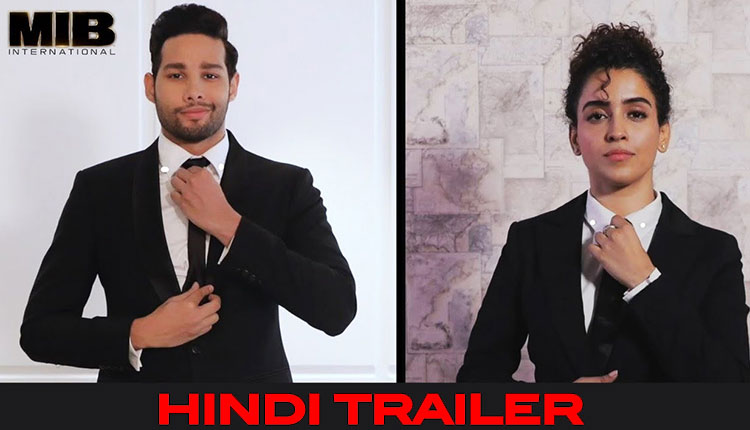 'Men In Black: International' is all set to release next month. The fourth movie from the Men In Black franchise will this time around have Tessa Thompson and Chris Hemsworth playing Agent M and Agent H. The earlier installments had Will Smith and Tommy Lee Jones as Agents J and K in it.
The much-awaited film will also be releasing in India in several languages, including Hindi. Now the trailer of its Hindi version is out.
Watch the trailer here:
Actors Siddhant Chaturvedi and Sanya Malhotra who has lent their voice to dub the part of lead character in Hindi gets suited up to turn into MIB agents for the Hindi version of 'Men in Black. In the Hindi trailer we are introduced to Agent H through the eyes of Agent M. The leading lady joins Men In Black International because she remembers seeing aliens when she was a child. We see Chris mouthing "Apne jaisa koi hard'ch nahi hai," an alien claiming, "Apna time aa gaya," and proclaiming "bohot hard, bohot hard."
'MIB: International' which is directed by F Gary Gray, Hemsworth stars as Agent H alongside Thompson's Agent M, a new recruit to the secret organization that monitors and controls the activities of alien species on Earth.
MIB: International, also starring Emma Thompson, will be released by Sony Pictures India in the country. The film is slated to release on June 14 this year.
Also Read: Avengers Endgame: Have Chris Hemsworth & Chris Evans Forgotten Their Real Names?