#MeToo: Karanjawala & Co to provide six lawyers to MJ Akbar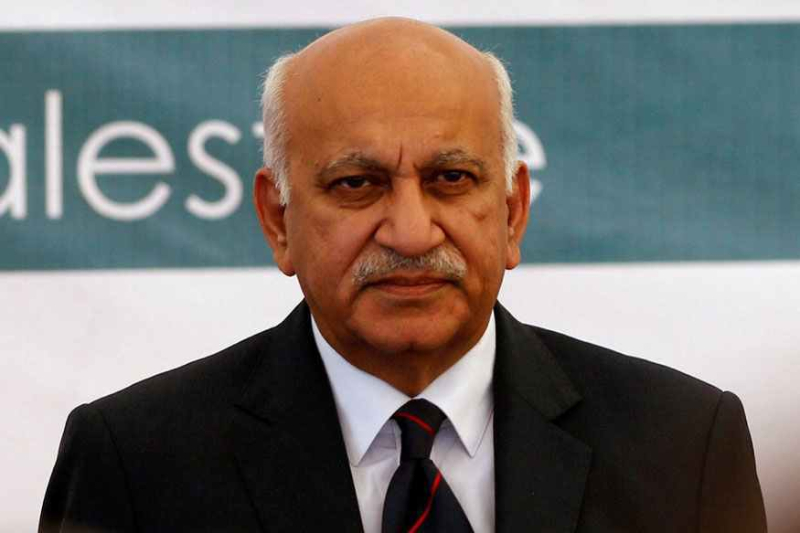 Karanjawala & Co on Monday defended its battery of 97 advocates in the Vakalatnama as the standard practice and stated that only six will appear in Union minister MJ Akbar's case.
"Our firm has 100 lawyers. We usually have all the names printed in one vakalatnama with only the ones who will appear in the case signing it. Our criminal team has six members and only those six will appear in this case. Only they have signed the vakalatnama," a spokesperson of Karanjawala & Co told News18.
According to the spokesperson, "Senior partner Sandeep Kapur, Principal associate Veer Sandhu, Senior associates Niharika Karanjawala, Apoorva Pandey, Mayank Dutta and Associate Gudipati G Kashyap, are the ones who have signed the vakalatnama and are likely to appear in the case."
Notably, Karanjawala & Co is the law firm which is fighting MJ Akbar's battle against journalist Priya Ramani in an alleged case of sexual harassment. Akbar had been a former renowned journalist and editor of major dailies. As per the reports, over 10 journalists have accused MJ Akbar of sexual harassment.
Earlier, on Monday, MJ Akbar filed a defamation suit against the accuser in the Patiala House Court. As per reports, the case has been filed after Akbar allegedly sent an email to Prime Minister Narendra Modi and meetings were held in the national capital to discuss the future course of action.
Akbar, after returning from his Africa tour on Sunday, made it very clear that he will not bow down to any allegations of sexual harassment. He had even stated that he is open to take legal action against the accusers, who allegedly tried to defame him by pressing charges against him.
Also Read: #MeToo: MJ Akbar dismisses sexual harassment charges, threatens legal action