#MeToo: MJ Akbar dismisses sexual harassment charges, threatens legal action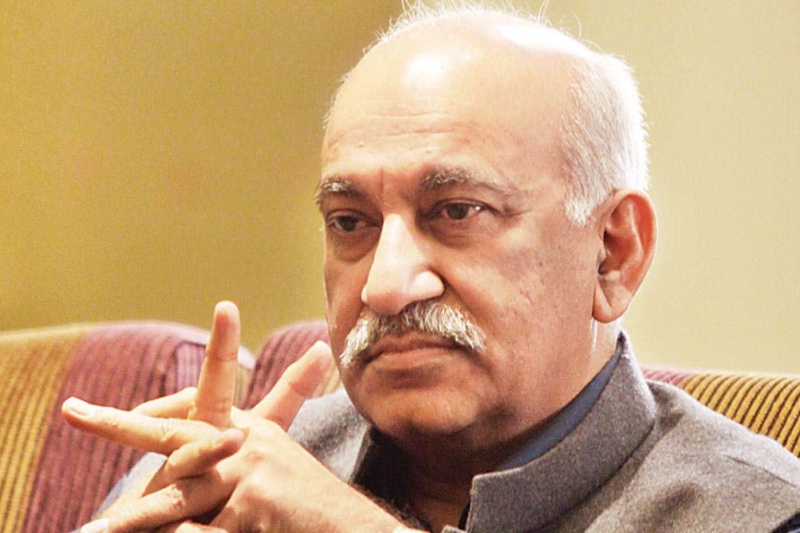 Union Minister of State for External Affairs MJ Akbar on Sunday afternoon dismissed all the allegations of sexual harassment against him during his journalistic career. He also threatened to take legal action against all the accusers.
In a statement, Union Minister MJ Akbar said, "The allegations of misconduct made against me are false and fabricated, spiced up by innuendo and malice. I could not reply earlier as I was on an official tour abroad."
"Accusation without evidence has become a viral fever among some sections. Whatever be the case, now that I have returned, my lawyers will look into these wild and baseless allegations in order to decide our future course of legal action," he added.
Minister MJ Akbar further said, "Why has this storm risen a few months before a general election? Is there an agenda? You be the judge. These false, baseless and wild allegations have caused irreparable damage to my reputation and goodwill."
"Lies do not have legs, but they do contain poison, which can be whipped into a frenzy. This is deeply distressing. I will be taking appropriate legal action," he concluded.
However, he made no comment on the demands for his resignation.
Earlier, in the day, Times Now, First Post and Economic Times reported that MJ Akbar has stepped down from the crucial post of Union Minister of State for External Affairs in the wake of multiple sexual harassment allegations against him.
On last Monday evening, at least eight journalists have made allegations of sexual harassment against Minister of State for External Affairs MJ Akbar. Priya Ramani was the first to expose MJ Akbar without taking his name as the 'unnamed editor'. She accused him of inappropriate behaviour and had written about it in an article in Vogue India in October 2017.
However, top leaders of BJP still remain silent on the issue. Only Union minister Smriti Irani came forward and said that M J Akbar should clarify his take over the accusations of sexual harassment against him.
Notably, Akbar has been the editor of prominent newspapers like The Telegraph, Asian Age and The Sunday Guardian. He is also a member of the Rajya Sabha from the Bharatiya Janata Party.
Also Read: #MeToo: Has MJ Akbar already resigned?