#MeToo: Ramani defamed me by calling me 'talented predator', says MJ Akbar in Court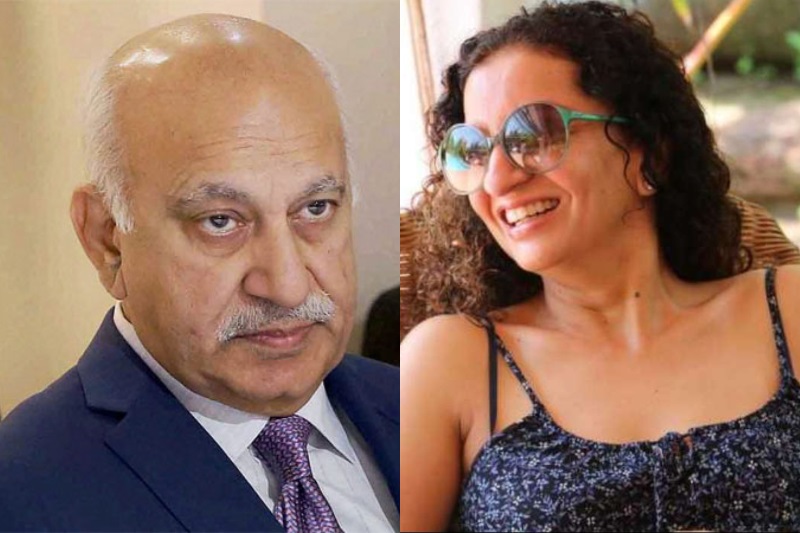 Former union minister MJ Akbar on Wednesday appeared before a Delhi Patiala House Court where his statement was recorded in connection with a defamation suit filed by him against journalist Priya Ramani.
Akbar began his testimony by telling the court about his journalistic credentials, before venturing in to his political career.
"I've filed criminal defamation complaint against Priya Ramani for a series of tweets that she published. First one came to my notice on my return from my official tour. The tweet had a link to an article in a magazine called vogue," he said, adding that her tweets dated October 10 and October 13 were picked by various media organisations and did rounds on social media, causing defamation.
"The defamatory/offending portion in particular apart from the rest of the article is when she referred to me a 'talented predator' and an expert on 'so-and-so'," Akbar told the court.
Earlier, on October 19, the Patiala House court took cognizance of Akbar's complaint under Section 500 (punishment for defamation) of the IPC.
Notably, MJ Akbar had sued journalist Priya Ramani, seeking her prosecution under Sections 499 and 500 of the IPC for defamation. On October 17, Akbar had stepped down as a junior foreign minister following a flurry of allegations made against him by at least 15 women, who accused him of sexual misconduct during his stint as the editor of The Asian Age.
Priya Ramani was the first to expose MJ Akbar without taking his name as the 'unnamed editor'. She accused him of inappropriate behaviour and had written about it in an article in Vogue India in October 2017.
Also Read: #MeToo: MJ Akbar steps down just prior to the start of trial