#MeToo: MJ Akbar steps down just prior to the start of trial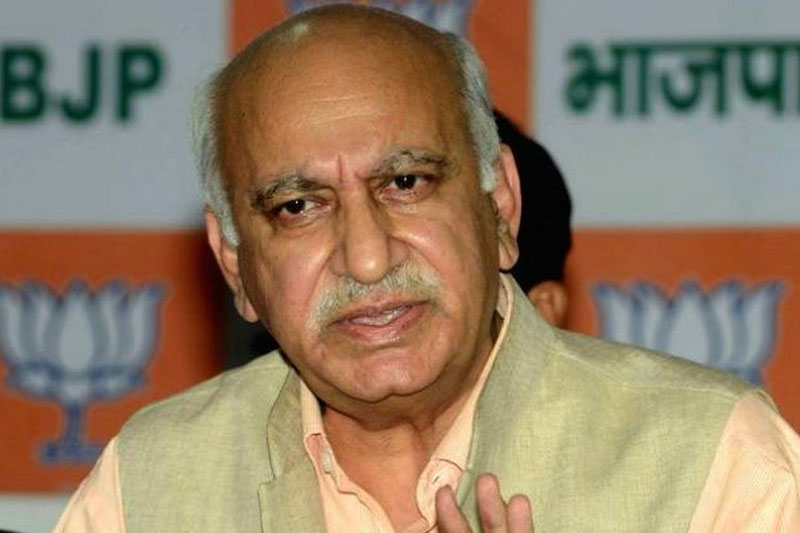 MJ Akbar has finally stepped down on Wednesday from the crucial post of Union Minister of State for External Affairs in the wake of multiple sexual harassment allegations against him.
It is to be known that the resignation comes a day before the hearing in the Patiala House Court.
Akbar issued a statement through news agency ANI wherein he vowed to challenge 'false allegations' against him. He said, "Since I have decided to seek justice in a court of law in my personal capacity, I deem it appropriate to step down from office and challenge false accusations levied against me, also in a personal capacity."
"I have, therefore, tendered my resignation from the office of Minister of State for External Affairs. I am deeply grateful to the Prime Minister Shri Narendra Modi and to the External Affairs Minister Smt. Sushma Swaraj for the opportunity they gave me to serve my country," he added.
#MJAkbar resigns from his post of Minister of State External Affairs MEA. pic.twitter.com/dxf4EtFl5P

— ANI (@ANI) October 17, 2018
Earlier on Sunday, MJ Akbar denied all allegations. He, then on Monday, filed a defamation case against journalist Priya Ramani for accusing him of sexual harassment in the Patiala House Court. A team of 7 lawyers of Karanjawala & Co is going to defend Akbar in a Delhi court where he has filed a defamation case against Ramani.
So far, as many as 15 women journalists have made allegations of sexual harassment against Minister of State for External Affairs MJ Akbar. Priya Ramani was the first to expose MJ Akbar without taking his name as the 'unnamed editor'. She accused him of inappropriate behaviour and had written about it in an article in Vogue India in October 2017.
Also Read: #MeToo: Karanjawala & Co to provide six lawyers to MJ Akbar