#MeToo: Has MJ Akbar already resigned?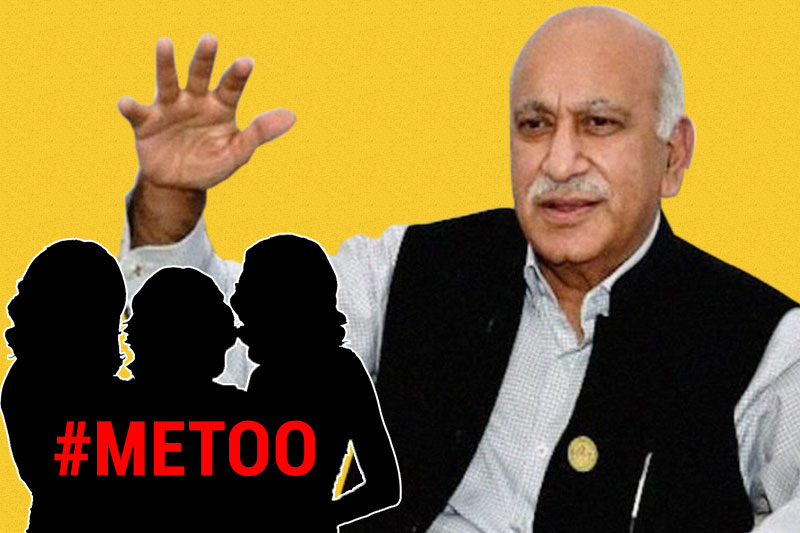 MJ Akbar has reportedly stepped down from the crucial post of Union Minister of State for External Affairs in the wake of multiple sexual harassment allegations against him. Though the reports from Times Now, First Post and Economic Times rumour that Akbar has quit from his post, the central government is yet to confirm it.
Based on well-placed sources in the cabinet, rumour mills are abuzz that Akbar, after returning from Nigeria on Sunday morning, he immediately sent his resignation to Prime Minister Narendra Modi. The only "concession" that was granted to the former editor of top newspapers in the country was to explain his side and step down to avoid major embarrassment to the party.
Earlier, India Today quoted the sources in government and BJP, who have said that MJ Akbar may step down till his name is cleared in the cases of sexual harassment.
On last Monday evening, at least eight journalists have made allegations of sexual harassment against Minister of State for External Affairs MJ Akbar. Priya Ramani was the first to expose MJ Akbar without taking his name as the 'unnamed editor'. She accused him of inappropriate behaviour and had written about it in an article in Vogue India in October 2017.
However, top leaders of BJP still remain silent on the issue. Only Union minister Smriti Irani came forward and said that M J Akbar should clarify his take over the accusations of sexual harassment against him.
Notably, Akbar has been the editor of prominent newspapers like The Telegraph, Asian Age and The Sunday Guardian. He is also a member of the Rajya Sabha from the Bharatiya Janata Party.
Also Read: #MeToo: Farah Khan and Farhan Akhtar react to allegations against Sajid Khan