#MeToo: Nana Patekar responds to Women's Commission, denies Tanushree Dutta's allegations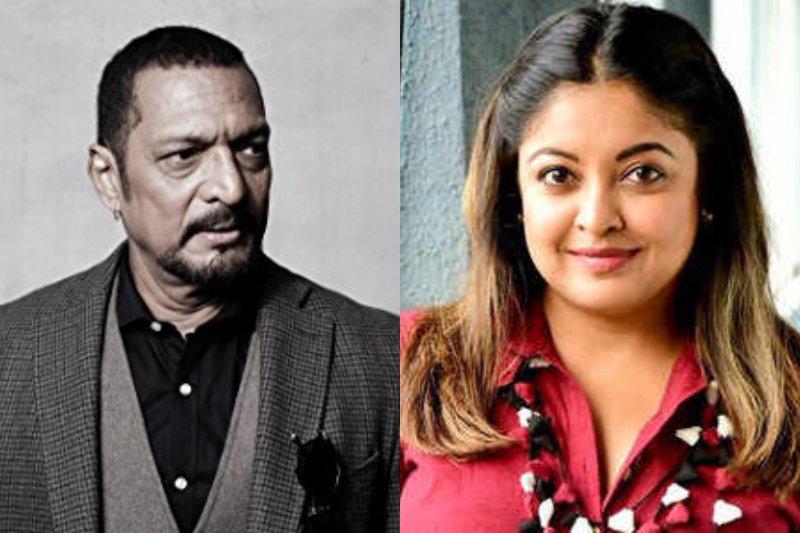 Maharashtra State Commission for Women has confirmed that Bollywood renowned actor Nana Patekar, who has been accused of sexual harassment by Aashiq Banaya Aapne actress Tanushree Dutta, responded to its notice. The notice was sent to Patekar on October 9.
The allegations against Nana Patekar had triggered a #MeToo movement in India and took the country by storm. Tanushree Dutta has accused Nana Patekar of trying to force her to perform intimate dance steps while she was shooting a song for Rakesh Sarang's 2008 film Horn Ok Pleasss a decade ago. Dutta also said that even though the industry insiders allegedly knew about Nana Patekar's alleged indecent behaviour with women, no one spoke about it.
After Tanushree Dutta, several Bollywood actress came forward and share their #MeToo stories.
Coming to Tanushree Dutta, the Mumbai Police had registered an FIR against Patekar, Rakesh Sarang, Samee Siddiqui and Ganesh Acharya. The Maharashtra State Commission for Women had sent a notice to all of them; Siddiqui and Patekar have replied, with the latter, in his two-and-a-half-page response, they denied all the allegations.
Patekar's lawyer Advocate Rajendra Shirodkar told mid-day "We have submitted our response to the commission and informed it that the matter is sub judice. An FIR also is registered in the case, and hence, details of the incident can't be revealed."
Earlier, Patekar had responded to a show-cause notice which was sent by Cine and TV Artists Association(CINTAA) over Tanushree Dutta's allegations of sexual harassment.
Nana Patekar responded to the notice and denied all allegations of sexual misconduct. News agency ANI quoted him saying, "In his response, he stated allegations levelled against him are baseless and false, also stated that he is in process of adopting legal measures against Tanushree."
Also read: #MeToo: Tanushree Dutta slams Rakhi Sawant, says she's neither drug addict nor lesbian