Telangana Assembly elections: BJP releases fourth list of candidates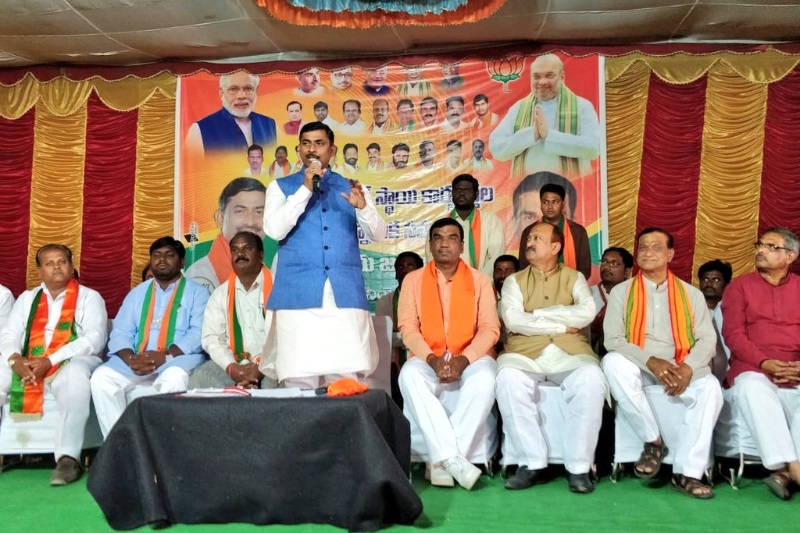 On Friday, the Bharatiya Janata Party (BJP) released its fourth list containing names of seven candidates for Telangana Assembly elections.
Andugula Srinivasulu will contest from Chennur (SC), Jangam Gopi from Zahirabad (SC), Akula Vijaya from Gajwel, Sridhar Reddy from Jubilee Hills, Bhavarlal Verma from Sanathnagar, Somaiah Goud from Palakurthi and Edla Ashok Reddy from Narsampet.
Earlier on Thursday, BJP released its third list of 20 candidates. So far 86 names have been released. The list was finalised for Husnabad, Chevella, Kodangal, Nalgonda, Alampur, Madhira, Sangareddy and other assembly constituencies in Telangana.
On October 21, the BJP had released its first list of candidates for Telangana Assembly elections. It released 38 names in the first list.
In the Telangana Assembly election 2018, the Congress party will contest 95 seats, announced Uttam Kumar Reddy, Telangana Pradesh Congress Committee (TPCC) president. Under the seat sharing agreement, the party has allotted 14 seats to the Telugu Desam Party (TDP) and 10 to Telangana Jana Samithi (TJS) and the Communist Party of India.
It is to be noted that the polling for Telangana Assembly will be held on December 7. The results will be declared on December 11.
Also Read: Telangana Assembly elections: BJP does not exist in state, claim TRS and Congress