#MeToo: Singer Abhijeet Bhattacharya accused of sexual misconduct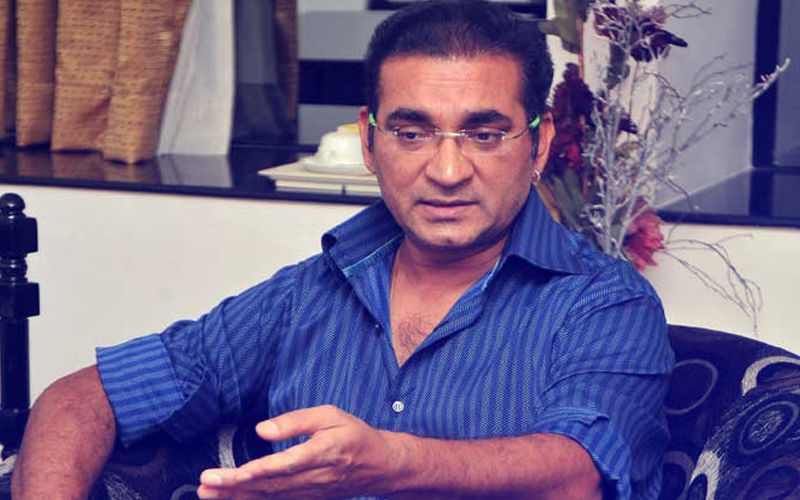 More and more people are coming under scanner in the new wave of #MeToo. A woman has alleged the singer Abhijeet Bhattacharya of sexual misconduct.
The girl's statement reads, "Abhijeet Bhattacharya grabbed me by wrist and pulled me closer for refusing to dance or get intimate with him."
She also said, "He twists my wrists, pulling me towards him and screaming in my ear,"bitch what do you think of yourself, wait till I teach you a lesson",almost kissing and nibbling me on my left year.(sic)"
She also mentioned that the hotel had banned him from visiting for a month and the story was covered in a leading publication.
Abhijeet Bhattacharya- "Singer" #metoo pic.twitter.com/FL7XOKQzFQ

— Saniya Sayed (@Ssaniya25) October 9, 2018
Reports also suggest that earlier also a case was filed against him for abusing a woman. Abhijeet had also targeted Shah Rukh Khan and Salman Khan. He told India Today, "I made superstars with my voice. Till the time I sang for Shah Rukh Khan, he was a rock star. When I stopped singing for him – and I stopped singing for him – he came down to Lungi Dance." To Salman, he said that "Why does Salman Khan only get Pakistani singers to sing songs in his films? Are Indian singers not good enough to sing in his movie? Pakistani artists need to be restricted from working in the Indian film industry. On one side these Pakistanis are killing our soldiers and on the other side Salman is hell bent on giving opportunities to Pakistani talent only."
Also read:After Shah Rukh Khan, singer Abhijeet Bhattacharya slams Salman Khan