#MeToo: Vikas Bahl's complainant won't approach police, says no faith in machinery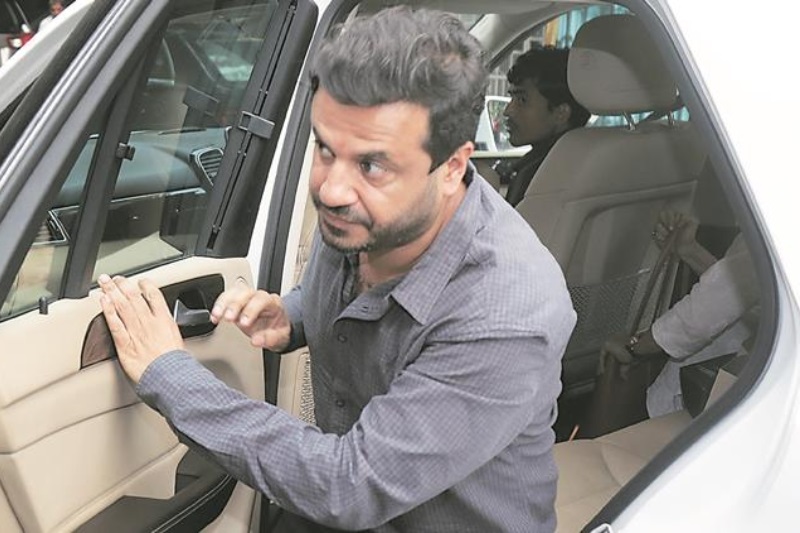 The woman who accused director Vikas Bahl of sexual harassment, told the Bombay High Court in a statement filed through her lawyer, that she doesn't want to approach the police because she has no faith in police machinery. She also stated that she does not want to pursue the case. Court has asked the lawyer for Phantom Films, directors Vikramaditya Motwane and Anurag Kashyap, if the case can be pursued by the proxy of the victim in the case.
Justice S J Kathawalla was hearing a petition filed by Bahl, seeking Rs 10 crore in damages from his former partners in Phantom Films, directors Motwane and Kashyap, and three media organisations for alleged defamation.
Bahl also sought interim relief restraining them and other media houses from posting, publishing and republishing the allegedly defamatory articles against him.
Senior Counsel for the woman, Navroz Seervai, submitted a statement in a sealed envelope, signed by the woman, in which she said that she did not want to pursue the matter and that she wished to be dropped from the case.
Seervai was quoted by The Indian Express saying, "She wants to walk away, put everything behind her and resume her normal life. In the statement, the woman has also said that the reason she has not made any police complaint is because such complaints further lead to victimisation of the sexual assault survivors".
Senior Counsel Janak Dwarkadas who was arguing for Bahl said if the woman doesn't file an affidavit and instead she makes a statement saying that she doesn't want to pursue the case, "How is the court supposed to make a decision in such case?"
Dwarkadas also said that the allegations are raised to settle scores. The victim is also aware of it and between all this, Bahl's reputation has been tarnished for the woman who doesn't even want to take legal recourse. Dwarkadas said: "I (Bahl) will have no opportunity to clear my name, looking at the stand of the woman", the daily quoted him saying.
Senior Counsel for Kashyap and Motwane, Venkatesh Dhond, told the court that apart from the woman, actress Kangana Ranaut and many others have claimed that Bahl is known for his misbehaviour. The court will continue to hear arguments for interim relief on Thursday.
Also read:#MeToo: Vikas Bahl files Rs 10 crore defamation suit against Anurag Kashyap, Vikramaditya Motwane