#MeToo: Women journalists to fight, stand by accusations against MJ Akbar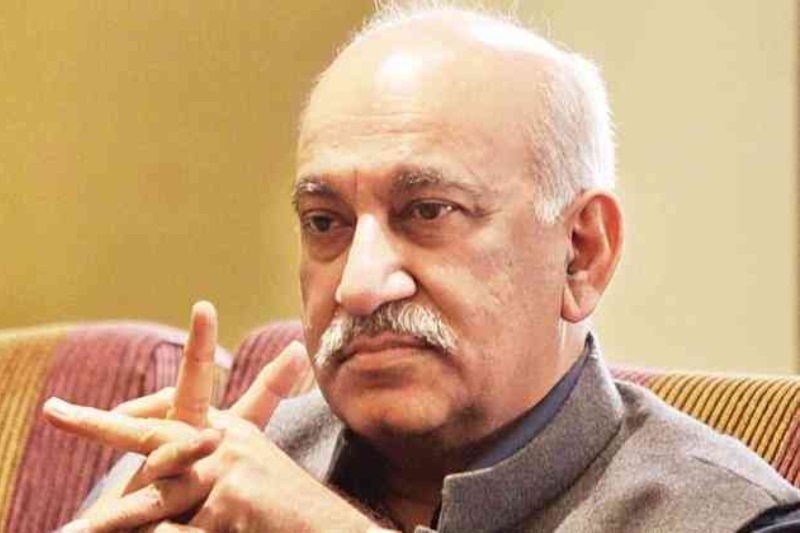 Union Minister MJ Akbar rejected allegations of sexual misconduct and harassment and suggested that they may have been guided by political motives. After his statement, five women journalists said that they stood by their statements. Two of them said that they were disappointed by Akbar's reaction, but they were not surprised.
The resident editor of The Asian Age, Suparna Sharma told The Indian Express, "I stand by my testimony of the two incidents — one in which he plucked my bra strap, and the other when he stared at my breasts. I also stand by the fact that he did the same with other women in the office. I am disappointed with Akbar's response but I am not surprised. This is going to be a longish battle, and the next step in many cases is a legal step."
In his statement, Akbar said that his lawyers would look into the baseless allegations to decide the future course of legal action.
New York-based journalist Majlie de Puy Kamp said, "I am not a citizen, I cannot vote. I do not have a political agenda. Plus, I have a paper trail. My father wrote an email to Akbar about the incident to which he responded. I have evidence. I am disappointed but not surprised by his statement. I am, however, very comfortable with my story," as quoted by The Indian Express.
Puy Kamp has accused Akbar of forcibly kissing her when she was interning at The Asian Age in 2007.
Priya Ramani told the daily, "Akbar has decided to brazen it out. There is no conspiracy against Akbar, none of us — unlike him — have any political ambitions. We are speaking up at great cost to our personal and professional lives. The truth is the best defence in any defamation case. I'm not worried."
Freelance journalist Kanika Gahlaut, who worked with Akbar from 1995 to 1997, too said, "I stand by whatever I said." Gahlaut had told The Indian Express that she wasn't sure "if everyone got hit (on)", but "I certainly did, and my friend did".
Shutapa Paul, who had tweeted about her experience with Akbar on October 10, said, "I am shocked and dismayed. MJ Akbar's brazen shaming of all of us is evidence of his sense of entitlement and power. Our fight is the fight for every woman; a fight for justice, a fight against feeling violated in the workplace and in daily life."
Also read:#MeToo: MJ Akbar files defamation suit against journalist Priya Ramani