Mike Tyson Wants To Release New Version Of Popular Boxing Game Punch-Out
Mike Tyson's Punch-Out came out on Nintendo's NES system 33 years ago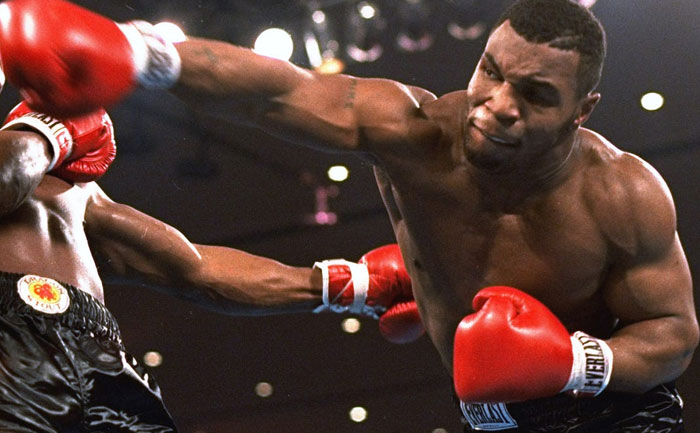 Former undisputed heavyweight champion Mike Tyson stated that he is interested in releasing a new video game based on the Punch-Out title. During a recent interview with Shacknews, Mike Tyson shared that he wanted to use his cannabis licensing and branding company to launch the game.
"Hey listen, we're going to start our own Punch-Out game and our own Tyson Ranch computer game and bring it back to life, man. Bring back Mike Tyson's Punch-Out," Tyson said.
Mike Tyson's Punch-Out came out on Nintendo's NES system 33 years ago. However, Nintendo rebranded the game as Punch-Out in 1990 when their license to use Mike Tyson as a special character expired. He was replaced by a fictional character named Mr. Dream. Many sequels to the original Punch-Out game were released for some of Nintendo's later consoles. Sadly, none of them could recreate the nostalgia and magic of the iconic fan-favorite.
Punch-Out!! has a boxer named Little Mac as its main character. Little Mac is fighting to make his way up in the ranks of the World Video Boxing Association. The boxer faces many challenges in the form of colorful opponents in three circuits. After this, the player is faced with a final "Dream Fight" against a boss boxer. For the Gold Version of the game, this boxer was Super Macho Man, he was also the final opponent in the arcade version. In the original version, Mike Tyson's Punch-Out!!!, this opponent was the real-life Mike Tyson. In the later versions, after the license to use Mike Tyson expired, Nintendo used the fictional character, Mr. Dream.