Has Miley Cyrus leaked the tracklist and release date of her new album?
Miley went on Instagram Live and might have accidentally leaked the track list of her forthcoming album.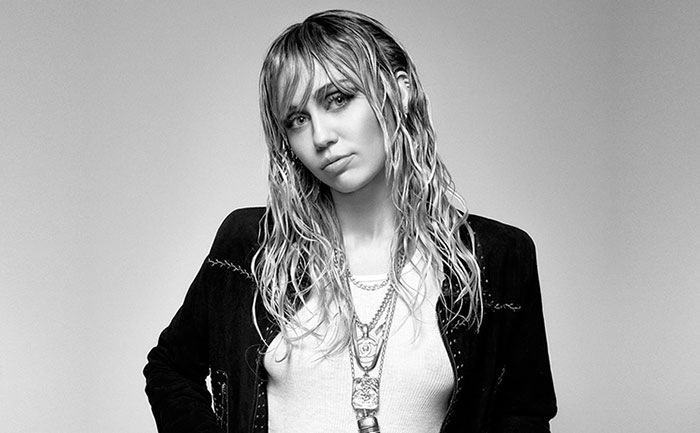 American singer Miley Cyrus went live on Instagram on October 20 and she accidentally leaked the songs featuring her next album. The fans of Miley Cyrus, who have been desperately waiting for the singer to announce her upcoming album have finally got the details.
On Sunday (October 20), Cyrus allegedly leaked all the songs that will be featured on the album after she accidentally showed a whiteboard with what appears to be the track list and a November 23 release date.
Here are alleged full She Is Miley Cyrus track list:
1. Sagittarius
2. Mother's Daughter
3. Slide Away
4. Party Up The Street
5. American Dream
6. Naked" feat. Cardi
7. Golden G String
8. Mary Jane
9. Victoria
10. Cattitude
11. Bad Karma
12. Play With Fire feat. Shawn Mendes
13. Coldblood
Talking about her upcoming album, she told ELLE, "My record is called She Is Miley Cyrus, She' does not represent a gender. She is not just a woman. 'She' doesn't refer to a vagina. She is a force of nature. She is power. She can be anything you want to be, therefore, she is everything. She is the super she. She is the she-ro. She is the She-E-O."
During the same Instagram live, she was seen throwing shade Liam Hemsworth. Later, her boyfriend Cody Simpson also joined the live and she made some comments about her sexuality saying, "You don't have to be gay, there are good people with dicks out there, you've just got to find them. You've got to find a dick that's not a dick, you know? I always thought I had to be gay, because I thought all guys were evil, but it's not true. There are good people out there that just happen to have dicks." 
Are you excited about Miley's new album? Let us know your thoughts about it.
ALSO READ: Miley Cyrus Gets Inked A New Tattoo Amidst Dating With Cody Simpson