Miley Cyrus gets inked a new tattoo amidst dating with Cody Simpson
Miley Cyrus got a new tattoo and she was spotted showing on the Social media to her fans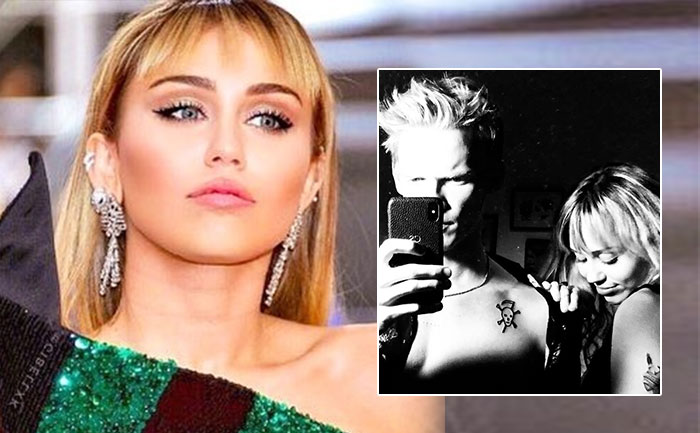 Miley Cyrus has been trending for a while. Lately, she has been in the news after her dating rumours with Cody Simpson have been put to rest. Cody recently admitted in one event of how he is happy dating Miley Cyrus and talking of their bonding. The couple had been posting pictures quite often. Cody had also visited Miley when she was in hospital.
Now, Miley has again given her fans surprise. Recently, she took to Instagram stories and showed her new tattoo. The new photo that she posted is of her new tattoo. She can be seen flaunting her tattoo. Here is the picture for you to check out below.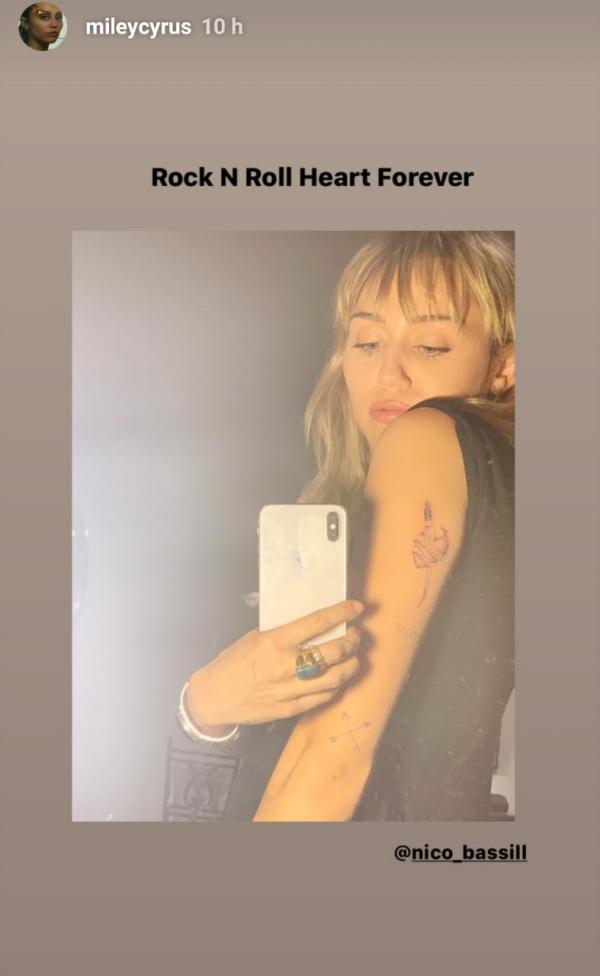 Lately, Miley was on a dinner date with Cody Simpson and then hours later her new tattoo appeared on Instagram stories. Cyrus also heaped praises of her meal and then the two shared a kiss. Moreover, Miley also posted a picture where the caption read, "Soup is an aphrodisiac." Here is the image for you to check out below as well where they were heading for their Dinner date. The couple is full on public display of affection on their Instagram stories.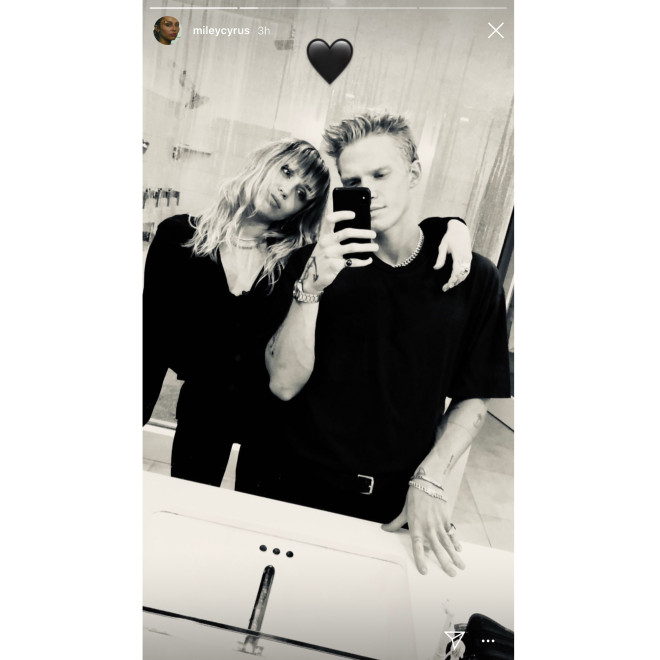 It was during her stay in the hospital when she announced Cody as her new 'BF' while she was there for tonsillitis surgery. Miley had shared many pictures on her Instagram stories when she was in hospital and Cody had brought flowers and roses for her. Apparently, it was in one of the photos where she called the singer as her 'BF'.
Also Read: Miley Cyrus Replies To Her Fan On Social Media Who Noticed A Common Thing In Miley's Relationships