Minor planet named after Indian Musician Pandit Jasraj
The international astronomical union named an asteroid after singer Pandit Jasraj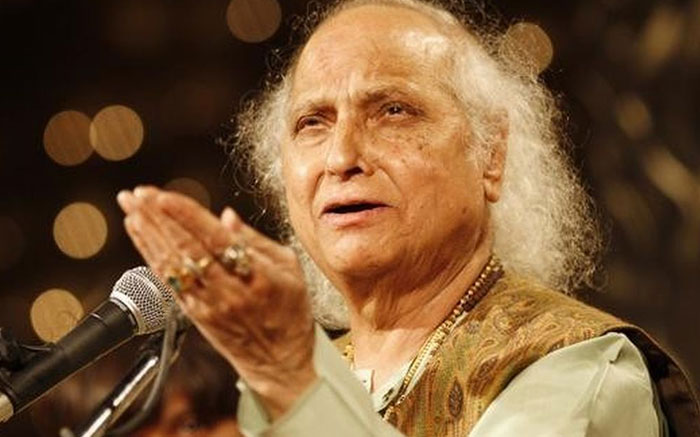 An asteriod, a minor planet found between Mars and Jupiter is named after the Indian Vocalist Pandit Jasraj. The Indian classical singer who is 89 years old. The asteroid was located in the year of 2006.
Apparently. The International Astronomical Union named the asteroid discovered on Novermber 11, 2006 as 'Panditjasraj (300128).' The minor planet was discovered by Catalina Sky survey as their telescopes are primarily from Arizona, United States. The Catalina Sky Survey is a NASA funded project. It's main function is to track and discover near-earth objects.
The actual definition of the minor planet is different. Minor planets are essentially celestial objects in the solar system that orbit the sun. However, they aren't comets or planets. The list also includes trojans, asteroids, centaurs, dwarf planets, Kuiper belt objects and similar to those.The exclusive right of naming the planet is given basically to the discoverer who has a time span of ten years to propose a name.  Not only that, according to IAU guidelines, the discoverer is also supposed to write a short citation whereby they are required to give explanation to reasons as to why they are assigning the name.
In the astronomy community, the minor planet technical name is '2006 VP32'.
The asteroid PanditJasraj was discovered by the Mt Lemmon Survey telescope in Arizona. There's also more to this, the technical number 300128 was taken from Jasraj's date of birth which is 28th January, 1930.
"Blessed… in this honour one can experience only god's grace," the Padma Vibhushan winning musician told PTI, from the US.
Also Read: Chandrayaan -2 : Nasa Releases High-Resolution Images Of Lander Vikram