Mira Bhayandar: 25 new COVID-19 positive cases; tally moves to 376
11 people have lost their life due to COVID-19 in Mira-Bhayandar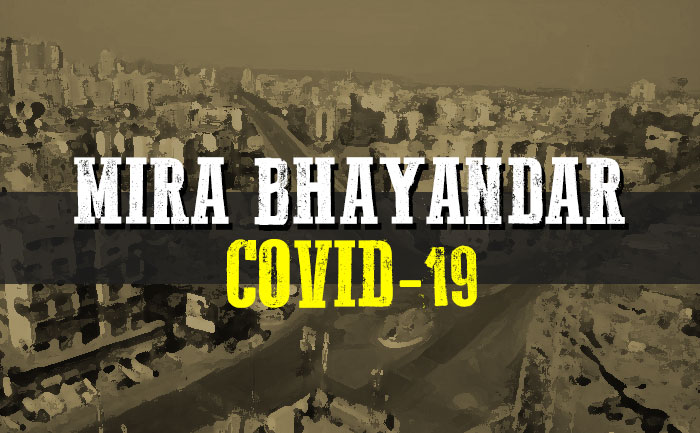 Mira Bhayandar has reported 25 new cases of COVID-19 taking the total number of infected people in the area to 376. 11 people have lost their life due to COVID-19 in Mira-Bhayandar. From the 25 new cases, 12 are people who had been in contact with people who had tested positive for coronavirus. However, 13 of these were isolated cases.
8 of the 12 positive patients belong to a family in Kranti Nagar are from Bhayandar (West). The majority of these cases were reported from the Mira Road area. As per reports, 231 of these have recovered leaving the number of active cases at 134.
In order to stop the spread of the COVID-19 outbreak, MBMC had announced a complete shutdown in the area since April 22. However, the shutdown was partially relaxed on May 17. Currently, MBMC has allowed the opening of grocery, bakery, and essential shops between 11:00 am and 5:00 pm. In addition, home delivery of groceries, milk, fruits, vegetables, mutton, fish, and chicken is also between 9:00 am and 11:00 pm.
India has seen a surge in the number of COVID-19 cases in the last 24 hours with 5,611 cases. The number of coronavirus infections rose to 1,06,750. Moreover, the death toll due to the COVID-19 outbreak has reached over 3,300. Mumbai's Dharavi area recorded 25 new cases on Wednesday.
However, there is some good news too. The Health Ministry Wednesday said the Covid-19 recovery rate in India has improved to 39.62 percent. It added that around 42,298 people have recovered from the virus.
"Globally, 62 people per lakh have been affected with Covid-19. Whereas in India, only 7.9 people per lakh population have been affected by the coronavirus," the ministry stated.