Coronavirus Pandemic: India records over 1 lakh COVID-19 cases
COVID-19 Pandemic Upate: More than 5,000 new cases push India's overall tally past 1 lakh, 3,163 deaths so far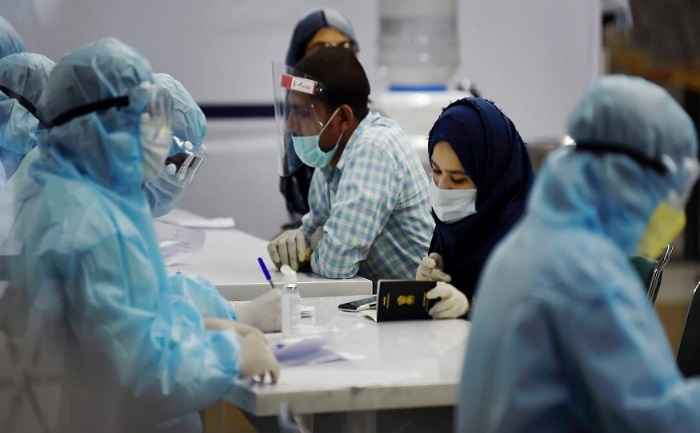 COVID-19 cases in India has crossed the one lakh mark. The country has registered 5,079 new cases taking the total to 1,00,734, according to data from the State Health Departments. Of these 58,360 are active cases, while 39,217 persons have recovered from the infection. With 136 more deaths, the overall death toll stands at 3,157.
Of all the states, Maharashtra has topped the nationwide tally with more than 35,000 confirmed cases and 1,249 deaths. It is followed by Tamil Nadu with 11,760 confirmed cases and 81 deaths. Gujarat has also reported 11,746 confirmed cases, but its death toll is higher than Tamil Nadu at 694.
Mumbai is the worst affected with 1,185 fresh cases and 23 more deaths, taking the total cases in the city to 21,152 and fatalities to 757.
As per a statement issued by the Union Health Ministry, "India currently has a recovery rate of 38.29%. In terms of confirmed cases per lakh population, India has so far about 7.1 cases per lakh population which indicates that aggressive and early measures taken so far have shown encouraging results.
The country has now entered the fourth phase of the nationwide lockdown. The Ministry has issued new guidelines to the States for the categorization of red/orange/green zones as part of its lockdown easing measures.  Karnataka, Gujarat, and Assam have also issued guidelines allowing for more relaxations to kickstart the economy.
India has been under lockdown since 25 March for 21 days or till 14 April. But it was extended till 3 May, then further till 17 May. The fourth phase of the lockdown is till 31 May.
Also Read: COVID-19 Lockdown 4.0: Here's All You Need To Know