Mumbai: Missing diamond merchant found dead in car at Panvel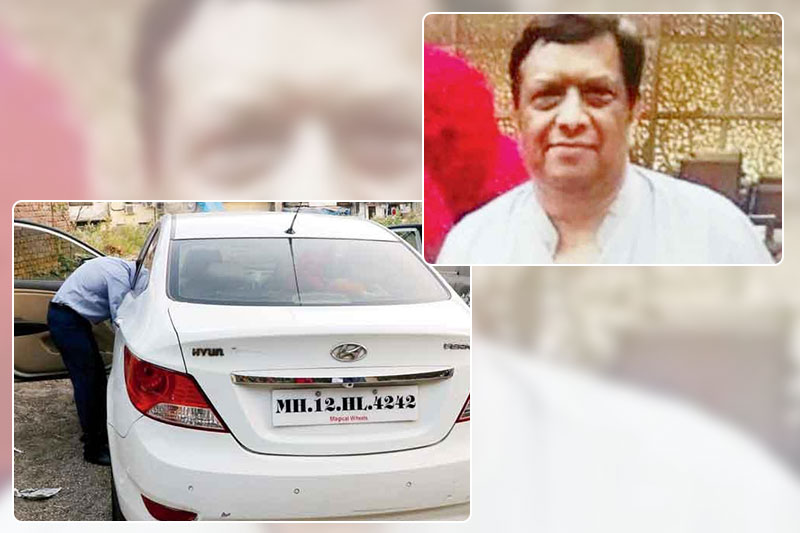 Recently, a 57-year-old diamond merchant who was missing from Ghatkopar East, was found dead in a car at Panvel, Navi Mumbai. Apparently, he had gone missing on November 28 when he left home to allegedly meet a woman in Andheri.
His family had informed the police that they had not heard from him since then and that they suspected foul play. The police also suspect his death to be the fallout of his proximity to some women working in dance bars.
The deceased diamond merchant is identified as Rajeshwar Udani, a resident of Cama Lane, Ghatkopar West. According to the police, his last location was at Rabale in Navi Mumbai. Police sources said that, Udani used to spend nights away from home.
ACP (Ghatkopar division) Manik Singh Patil said, "On November 28, around 9.45 PM, he left home. We later found that he had left his car near Vikhroli traffic chowkie and taken another car. When he didn't come home that day his family approached us and a missing complaint was registered. His family registered a kidnapping case on December 3 in Pant Nagar Police station."
Apparently, three days ago, Panvel Taluka police found the body of an unknown man in a car. Accordingly, they had sent information about this to all police stations in Navi Mumbai, Mumbai and Thane. An officer from Pant Nagar said, "After receiving this information, Pant Nagar police sent a team there with the relatives of Udani, to identify the body. Family members identified Udani on the basis of his shirt and slippers. We have the car in our custody and are checking if it is the same one he took from the Vikhroli traffic chowkie."
The police further added that the diamond merchant, who also dabbled in real estate, proceeded to Vikhroli after meeting a woman in Andheri. Udani's phone's location data showed that he moved from Andheri towards the Eastern Express Highway and at Vikhroli, his mobile was switched off. Police suspects that someone else in the car. Also, Udani's call data records show that he was in touch with several women who work in bars, said the police. According to a source, "He used to visit dance bars often."
The Pant Nagar police called several women with whom Udani was allegedly in touch with, for their statements. If sources are to be believed, two to three of these women work for national television serials. Further, a police team was sent to Pune for investigation. There has been no arrest, so far.
Also read: Subramanian Swamy: Will topple Modi govt if Ram temple construction is opposed