Subramanian Swamy: Will topple Modi govt if Ram temple construction is opposed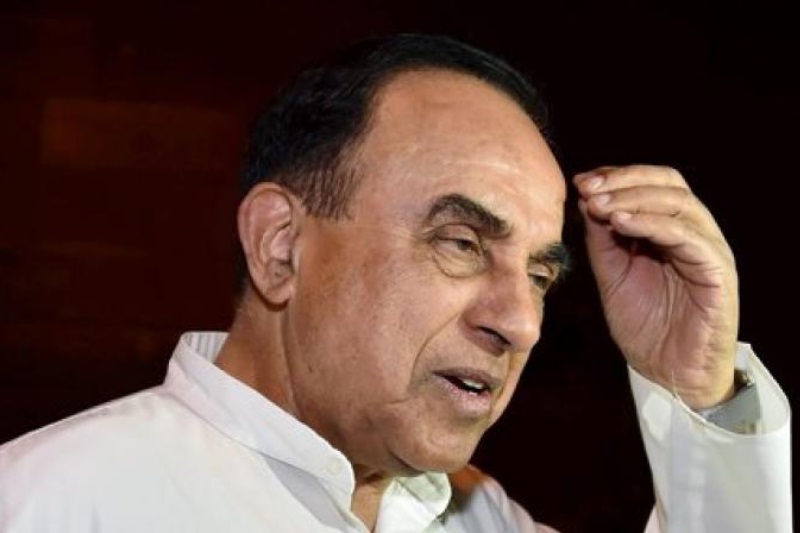 Veteran Bharatiya Janata Party (BJP) leader Subramanian Swamy has warned that if the Centre or Uttar Pradesh government tries to oppose the construction of a Ram temple in Ayodhya, he would 'topple the government.'
While addressing a gathering at the Jawaharlal Nehru University (JNU) on Friday, he said, "If our matter (Ram temple) is listed in January, we'll win it in two weeks. Because my two opposing parties are the central government and Uttar Pradesh government. Do they have the guts to oppose me? If they do, I'll topple the government. Though I know that they won't do it."
He also claimed that the Muslims known to him had no objection in the construction of a Ram temple in Ayodhya. Swamy asserted, "The Muslims I meet personally tell me that they will not have any objection on the construction of Ram Mandir in Ayodhya."
Explaining the timeline of the case, the BJP leader pointed: "Sunni Waqf Board filed a case claiming that the land that was captured by Mughal ruler Babar is ours. They never said that they want to re-construct Babri. They just said it's our title. Hindu parties like Ram Janmbhoomi Vyas and Nirmohi Akhada said that there were two temples of which they were trustees, and should be given to them. The Allahabad High Court heard their suit and said it's Ram Janmbhoomi, two gumbads will go to Hindus, one to Muslims."
While substantiating his stance and giving a chronological order to the incidents, he further added: "Sunni Waqf board challenged it because the land was given to Muslims and not them. The matter was then not heard from 2010-2017. I went to the Supreme Court, and that is why the date was not being fixed by the court. First, they ousted me asking what my stake is (in the matter)"
Swamy went on to add, "I have the right to pray according to the constitution. Court agreed to hear. My faith says that Ram was born here and I want a huge temple there. Muslims are only asking for property, which is not a fundamental right. I appeal to the Supreme Court to put my fundamental right above their normal property rights and accept my petition."
To validate his statement, Swamy claimed that the Archaeological Survey of India (ASI) stated that there was a temple on the disputed land of Ram Janambhoomi.
According to the ASI, the Babri Masjid was built by Mughal emperor Babur in 1578 in Ayodhya. The Babri Masjid was allegedly pulled down by a group of Hindu activists, claiming that the mosque was constructed after demolishing a Ram Temple on December 6, 1992. Several hearings have been held in the top court to resolve the issue, since then.
Notably, the Supreme Court in October adjourned the Ayodhya title suit till January 2019 to fix the date of hearing in the matter.
Also read: UP mob violence: 'It was an accident, not mob lynching', says CM Yogi Adityanath