Mission Begin Again: Maharashtra govt extends lockdown till June 30 issues guidelines
Maharashtra govt extends lockdown till June 30, releases guidelines for easing restrictions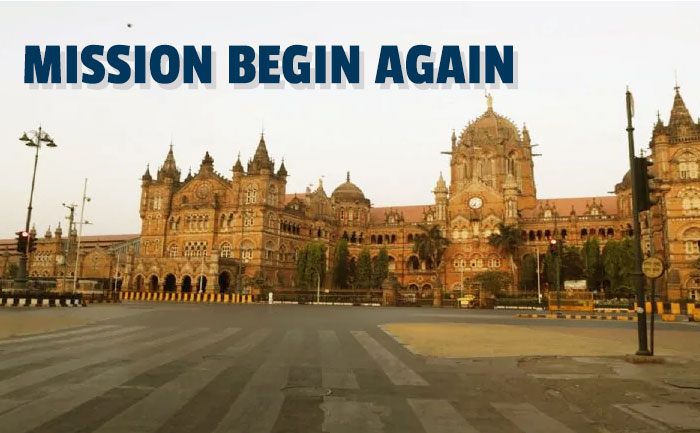 The Maharashtra government has extended the COVID-19 lockdown in the state till June 30, 2020. They have also issued revised guidelines for phase-wise opening and easing of lockdown restrictions. The government has called the gradual opening of activities in the worst-affected state in India, 'Mission Begin Again'.
Under the new rules, the government has allowed outdoor activities like cycling, jogging, walking, and running in public areas in the neighbourhood. No activities will be permitted in the indoor portions of the indoor stadium. Self-employed people like plumbers, electricians, technicians, pest control, and others will be allowed to work. But the government has made it clear these rules will operate only in non-containment zones, which have minimum cases of coronavirus.
Here are all the guidelines of Mission Begin Again:
1) People are advised to stay outdoors only for the purposes of physical activities for a limited duration.
2) Long-distance travel will not be permitted.
3) People are advised to avoid crowded open spaces.
4) Garages to mend vehicles and workshops with prior appointments.
5) All Government offices will function at 15 percent strength or minimum of 15 employees.
Phase II  from June 5:
A) All markets, market areas & shops, except malls and market complexes, are allowed to function on odd and even dates from 9 am to 5 pm.
B) The use of trial rooms in the shops will not be permitted for clothes, apparels. Exchange policy and return policy will not be permitted.
C) The shopkeepers will be responsible for ensuring social distancing norms in the shops.
D) People are advised to walk / to use cycles for shopping purposes and to use nearby/neighborhood markets.
E) Long-distance travel for nonessential items will not be permitted. Use of motorized vehicles for shopping will
be strictly discouraged.
F) If any failure of social distancing is seen, then authorities will immediately close down such shops/markets.
1. Taxi Cab/aggregator: Only essential I + 2
2. Rickshaw: Only essential I + 2
3. Four Wheeler: Only essential 1+ 2
4. Two-wheeler: Only essential One Rider
Phase III  from 8th June
a) All private offices can operate with up to 10 percent strength as per requirement, with remaining persons working from home.
b) The outdoor portion of Sports complexes and other open to sky public spaces will be permitted to remain open for individual exercises; however, spectators and group activities will not be allowed.
c) Intra-district bus service will be allowed with a maximum of 50% capacity per bus with physical distancing and sanitation measures.
d) All markets/shops will remain open from 9 a.m. to 5 p.m.
The following activities will remain prohibited:
a) Schools, colleges, educational, training, coaching institutions, etc.
b) International air travel of passengers, except as permitted by MHA.
c) Metro Rail.
d) Passenger Movement by trains and domestic air travel unless specifically allowed through separate orders and standard operating procedure (SOP)
e) Cinema halls, gymnasiums, swimming pools, entertainment parks, theatres, bars and auditoriums.
f) Social, political, sports/ entertainment, academic/ cultural, religious functions and large congregations.
g) Religious places/ places of worship for public
h) Barber Shops, Spas, Saloons, Beauty Parlours.
i) Shopping Malls, Hotels, Restaurants, and other Hospitality Services.
 Also Read: Maharashtra, Gujarat likely to be hit by cyclonic storm by June 3