Mitchell Johnson lashes out at Virat Kohli, calling him 'disrespectful and silly'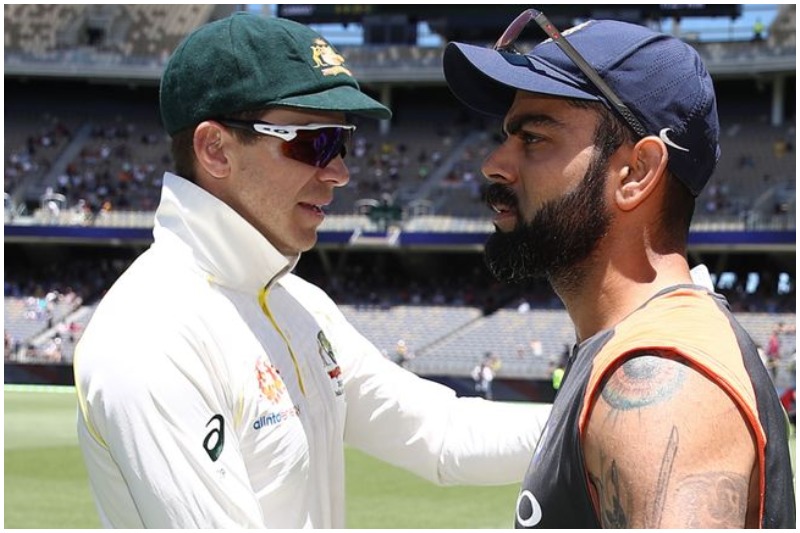 Former Australian fast bowler Mitchell Johnson who has been having his say on the ongoing Australia versus India lashed out skipper Virat Kohli, calling him 'disrespectful and silly'.
The retired left-arm pacer spoke of the at the end of the second Test match where both captains–Kohli and Tim Paine were shaking hands. Johnson said that he didn't like Kohli's attitude.
"Virat Kohli could not do that with Tim Paine, shaking the Australian captain's hand but barely making eye contact with him. To me, that is disrespectful," wrote the former Australian international, in his column for Fox Sports.
"Kohli gets away with more than most cricketers simply because he is Virat Kohli and he gets placed on a pedestal but this Test left the Indian captain looking silly," he added.
❄️❄️❄️

It was frosty between Tim Paine and Virat Kohli at the end! https://t.co/Xmn2akfpAT pic.twitter.com/ka1NR5QoEP

— Fox Cricket (@FoxCricket) December 18, 2018
Both Kohli and Paine were involved in verbal banters during the second Test match in Perth and the umpires had to intervene to control the situation.
There were reports that said that Kohli tried to belittle the Australian captain Tim Paine by calling him a, "stand-in captain." But later in the day, the BCCI rubbished such reports.
Both captains nonetheless didn't quite give much importance to the situation, playing it down saying that it didn't matter as long as things don't get personal.
"As long as there is no swearing the line doesn't get crossed..And no personal attacks," said Kohli.
Also read: Australia vs India: It's great to have Nathan Lyon in side, says Tim Paine