MJ Akbar sexual harassment allegations: Congress says 'silence is not an option'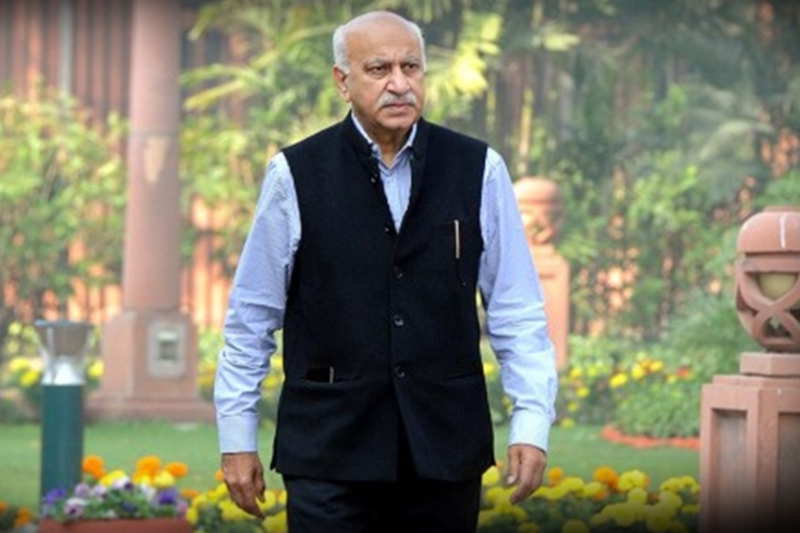 As soon as the allegations of sexual harassment were made against Minister of State for External Affairs MJ Akbar, BJP and union ministers including Sushma Swaraj went on to a pin-drop silence mode. However, taking a dig at BJP and union ministers, the Congress on Tuesday said that "silence is not an option."
While answering to the reporters, Congress spokesperson Manish Tewari said, "It is an extremely serious matter and the minister concerned needs to speak up. Silence cannot be a way out. This matter should be investigated. We would like to hear from both the minister in question and the Prime Minister on this issue."
The statement from Congress comes hours after Sushma Swaraj ducked the questions of reporters over allegations of harassment levelled against MJ Akbar.
Notably, Sushma Swaraj was asked by a reporter what she would do as a woman minister about allegations of harassment levelled against Akbar. The minister straight away avoided the question and walked away.
Meanwhile, at a regular party briefing, BJP spokesperson Sambit Patra was asked several questions on the issue but he declined to respond. He said his mandate was to speak on the specific issue of the Congress role in allegedly fomenting violence against migrants in Gujarat.
On Monday evening, at least four journalists have made allegations of sexual harassment against Minister of State for External Affairs MJ Akbar. Priya Ramani was the first to expose MJ Akbar without taking his name as the 'unnamed editor'. She accused him of inappropriate behaviour and had written about it in an article in Vogue India in October 2017.
Also Read: #MeToo: Four women journalists accuse MJ Akbar of sexual harassment