Raj Thackeray-led MNS threatens to stall release of PM Modi's biopic
MNS general secretary Shalini Thackeray threatens to stall release of PM Modi's biopic in Maharashtra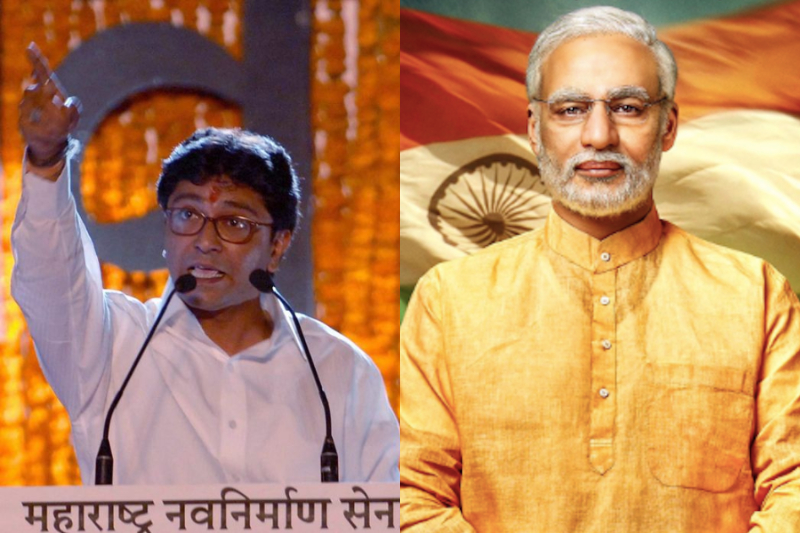 Biopics are raining these days. Isn't it? One of them is a biopic on Prime Minister Narendra Modi titled as 'PM Narendra Modi'. However, the most awaited biopic has got into trouble. Notably, Raj Thackeray-led Maharashtra Navnirman Sena (MNS) on Saturday threatened to stall the release of a biopic on PM Modi claiming it violated the model code of conduct for the April-May Lok Sabha elections.
In a statement, MNS general secretary Shalini Thackeray said that party chief Raj Thackeray had last year stated that the BJP was sponsoring movies like 'Toilet-Ek Prem Katha' and 'Padman' to promote its government's schemes. Referring to the biopic on PM, she asserted that not a year has passed and the BJP has added another feather to its cap.
Stating that it should not be allowed to release, Shalini Thackeray also lambasted the makers of the movie for giving credit to Javed Akhtar and Sameer.
Meanwhile, in a joint statement, Shalini Thackeray and Amey Khopkar, the president of Maharashtra Navnirman Chitrapath Karmachari Sena, said that these people want to falsely spread a message that noted people from society and known names from the film industry have contributed to the movie on the life of PM Modi. "The MNS Chitrapat Karmachari Sena condemns this cheap tactic to promote the film," they added.
Thackeray and Khopkar said political parties are expected to adhere to the model code of conduct in place for Lok Sabha elections. In the end, they further claimed the MNS will stop the release of the film in its own style.
Produced by Suresh Oberoi and Sandip Ssingh, the biopic on PM Modi will be released in 23 languages on 12th April, just some days before the Lok Sabha elections.
Also Read: Trailer For PM Modi's Biopic Is Out, Netizens Troll Vivek Oberoi With Most Hilarious Memes