Mo Farah sets new European record in maiden Chicago Marathon victory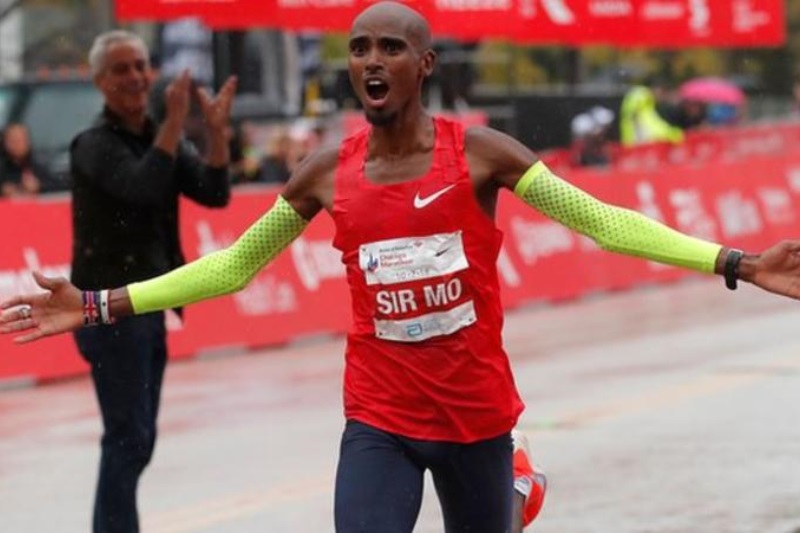 Mo Farah claimed his maiden Marathon win in only his third race with a stunning effort in the Chicago Marathon where he clocked a record two hours, five minutes and 11 seconds on Sunday.
The 35-year-old, who had finished third in the London Marathon earlier this year was competing in his first Marathon in the US.
A British four-time Olympic track champion, Farah burst clear of Ethiopia's Mosinet Geremew in the final four miles to shatter the old European Marathon record of 2:05:48 seconds in damp and windy conditions in Illinois. The victory made him the first British man to win the Chicago Marathon ever since Paul Evans did it in 1996.
"It was amazing to cross the finish line first. This is a major marathon," Farah was quoted as saying by news agency Reuters after the record victory.
"The conditions weren't great and everyone was thinking about conditions rather than time, but towards the end, we picked it up.
"I felt good towards the end of the race. At the beginning, I felt a bit sluggish but overall I'm very happy with it," he added.
Also Read: Matthew Hayden suffers horrific head injury while surfing with son
Geremew finished second with a timing of 2:05:24, while Japan's Suguru Osako came third with 2:05:50 seconds in what a national record.
Farah's former training partner and defending champion Galen Rupp finished fifth in 2:06:21.
Meanwhile, Kenyan Brigid Kosgei, who came as runner-up last year both in the Chicago race and the London Marathon, won the women's race in 2:18:35. Ethiopia's Roza Dereje finished two minutes behind to come second.
In the wheelchair men's category, 20-year-old American Daniel Romanchuk beat the two-time Chicago Marathon winner, Marcel Hug of Switzerland, to clinch the trophy in 1:31:34.
In the women's category, world-record holder Manuela Schaer of Switzerland clocked 1:41:38 to end American Tatyana McFadden's seven-race Chicago streak. McFadden finished seventh.
Image Source: Toronto Star