Moderna Announces Start of COVID-19 Vaccine Trials For Children
Moderna Begins Testing Of COVID-19 Vaccine On Babies and Young Children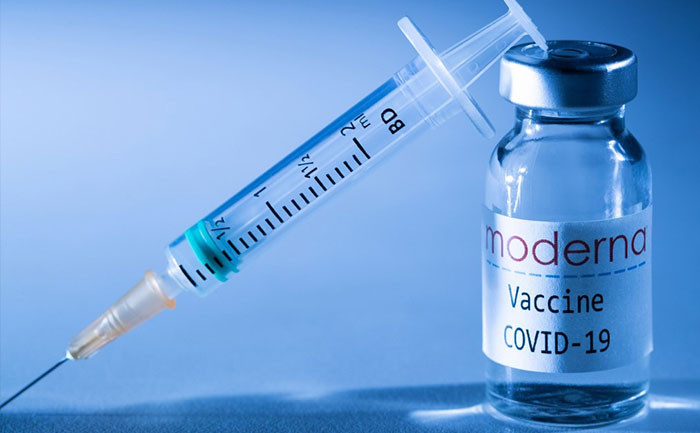 US drug manufacturer Moderna said it has started COVID-19 vaccine trials for children under 12. The vaccine trials are on for children aged from 6 months to under 12 years old. It has plans to enrol about 6,750 participants in the United States and Canada. Moderna Inc has become the first drug company that has dosed its first participants in a study called KidCOVE. They are using its mRNA-1273 vaccine against Covid-19, in children between 6 months and less than 12 years.
But Moderna has declined to say how many had already signed up or received the first shots, according to a spokeswoman, Colleen Hussey.
CEO Stephane Bancel in a statement, "We are pleased to begin this Phase 2/3 study of mRNA-1273 in healthy children in the US and Canada. The paediatric study will help assess the potential safety and immunogenicity of the vaccine candidate in the younger population."
In a separate study, Moderna is testing its vaccine in 3,000 children ages 12 to 17 and may have results for that age group by summer.
Here is how the vaccine will be administered?
Each child will receive two shots, 28 days apart. In the first part of the study, children aged 2 years to less than 12 may receive two doses of 50 or 100 micrograms each. The ones who are under 2 years may receive two shots of 25, 50 or 100 micrograms.
In each group, the first children inoculated will receive the lowest doses. They will be monitored for reactions before later participants are given higher doses. Researchers will perform an interim analysis to determine which dose is safest for each age group.
Children in part 2 of the study will receive the doses selected by the analysis — or placebo shots consisting of saltwater.
Johnson & Johnson has also said it would test its coronavirus vaccine in babies and young children after testing it first in older children. Pfizer and BioNTech are testing their vaccine in children ages 12 to 15. AstraZeneca also began testing its vaccine in Britain in children 6 years and older.
Also Read: SII's Adar Poonawalla: Covid vaccine makers must be shielded from lawsuits