PM Modi, Amit Shah want to silence minorities, says Asaduddin Owaisi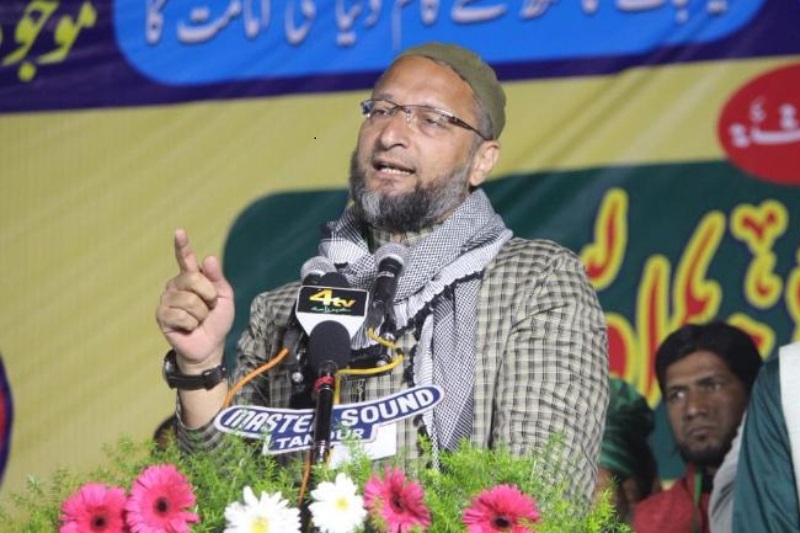 All Indian Majlis-e-Ittehadul Muslimeen (AIMIM) President Asadussin Owaisi has once again accused Prime Minister Narendra Modi and Bhartiya Janata Party (BJP) chief Amit Shah of making efforts to silence the voices of minorities.
Ahead of Telangana Assembly elections, while addressing a rally in Malekpet he alleged that PM Modi and Shah made efforts to lock down Madrasas and Muslim religious places adding on said that they do not want Muslims to follow their religion.
Defeating Asaduddin Owaisi in Telangana elections, "PM Modi is likely to visit Hyderabad again while Amit Shah will be visiting the state for the fifth time. They want to silence minorities' voices as they earlier did in Uttar Pradesh and West Bengal," Owaisi said.
Where whole Nation witnessing the rise of Mob lynching over Cow or beef

But such communal forces failed in Telangana, there's no such incidents happen bcoz presence of MIM

And now they want to weaken our political representation just like they did in other states : @asadowaisi pic.twitter.com/dst1QXA0Cm

— Faraaz Khan ?? (@AIMIM_faraaz) December 2, 2018
"They don't want to see us [Muslims] following our religion," he said.
Attacking on Telugu Desam Party (TDP)—Congress alliance, who are contesting Telangana Assembly elections, Owaisi called the alliance a 'congregation of pickpockets'.
Taking a jibe at Congress president Rahul Gandhi, Owaisi said that Gandhi was just a 'tourist' in Telangana because he did not understand the suffering of Muslims in the state.
"Where were these Congressmen during that time of our suffering? This janeu-dhari Hindu Rahul Gandhi will never understand our plight. He spent his life in palaces and has never got beaten up, faced maltreatment due to his name or religious belief," he added.
Also read: Telangana: Asaduddin Owaisi offers beef biryani to Amit Shah