Telangana: Asaduddin Owaisi offers beef biryani to Amit Shah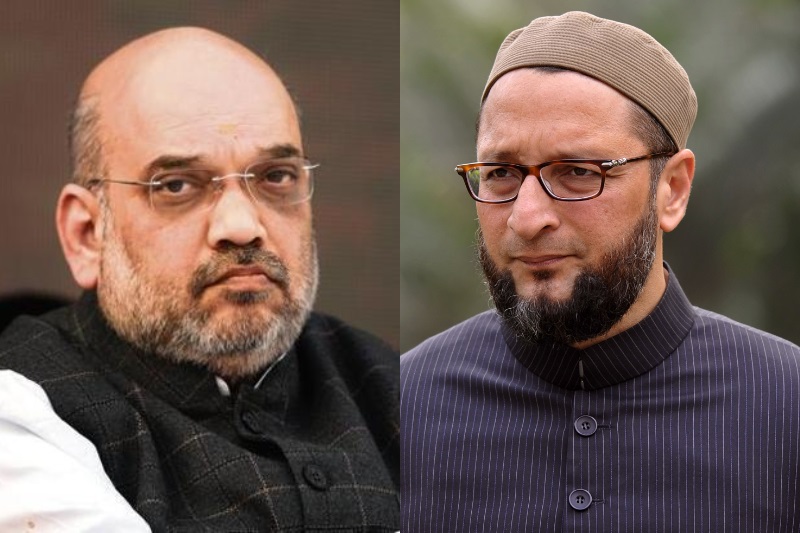 All India Majlis-e-Ittehadul Muslimeen (AIMIM) President Asaduddin Owaisi once again took a jibe at BJP President Amit Shah for targetting Telangana incumbent chief minister K Chandrasekhar Rao for sending Birayni to Muslims in the poll-bound state. Notably, Chandrasekhar is popularly known as KCR.
Addressing rally in Hyderabad's Kukatpally area on Tuesday, Owaisi said that he did not know that Amit Shah likes Birayni. Now he will request KCR to send some "Kalyani Biryani" (colloquial for beef biryani) to BJP President as well.
"Amit Shah says KCR sends biryani to Muslims. I didn't know he (Amit Shah) also likes biryani. If he is jealous that Owaisi was fed biryani and not Amit Shah, then we will send him Kalyani biryani (colloquial – beef biryani). We can send him a parcel. If someone else is eating why is your stomach aching? You can eat too" Owaisi quoted by Times Now as saying.
Taking swipe at Prime Minister Narendra Modi saying that he had gone to Pakistan to attend then Pakistan PM Nawaz Sharif's daughter's wedding, who knows what he was fed there.
"Narendra Modi had met his counterpart in Pakistan when there was a wedding. You went there without an invitation. You held hands. You don't know what he fed you," he added.
Notably, Congress chief Rahul Gandhi and Andhra Pradesh Chief Minister N Chandrababu Naidu, who formed an alliance in Telangana to take on the Telangana Rashtra Samiti (TRS) for the State Assembly elections, likely to address gathering together in the state today.
TDP spokesperson Lanka Dinakar told news agency ANI, "The public meetings and roadshows are going to create a storm in the ensuing elections in Telangana." Both the politicians will share a stage in three rallies at Khammam, Sanathnagar and Asif Nagar.
Also read: Telangana: Rahul Gandhi, Chandrababu Naidu to share stage today