'BJP gave us 3 Modis, one of whom PM Modi is sitting in Ambani's lap', says Sidhu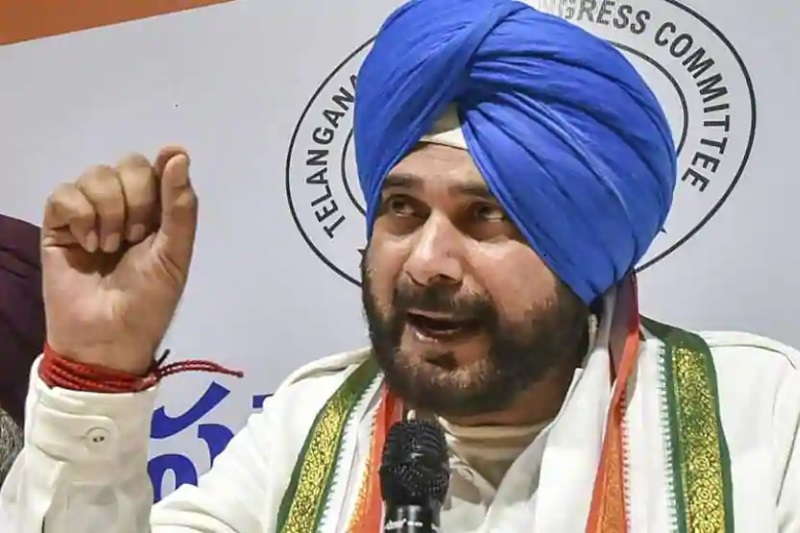 Punjab Minister Navjot Singh Sindhu, who is constantly being criticized for his recent Pakistan visit by the Bharatiya Janata Party (BJP) has once again courted a fresh controversy while campaigning in Rajasthan.
Addressing a rally in the poll-bound state, Sidhu said that grand old party Congress has given four Gandhi's to India while BJP has given us three Modi's, Nirav Modi, Lalit Modi, and one of whom (Narendra Modi) is sitting in Ambani's lap.
The Sidhu's contentious remark comes a day after his "Chowkidar's dog is thief" in Alwar, Rajastha. "500 crore ka plane 1600 crore mein? 1100 crore kiski jeb mein dale, andar ki baat kis ke liye thi? Chowkidar ka kutta bhi chor se mil gaya hai (A plane that cost Rs 500 was bought for Rs 1600? In whose coffers did the remaining Rs 1100 go? Where is this hidden information? The gatekeeper's dog has also joined theives)."
While campaigning for Rajasthan Assembly elections, Sidhu had targeted PM Modi saying that 'chowkidar's dog is also a thief'.
It is to be noted that, Sidhu has been facing harsh criticism for attending the foundation laying ceremony of Kartarpur corridor in Lahore earlier and posing with a Pro-Khalistani leader and close aide of Hafiz Saeed, Gopal Chawla.
A BJP firebrand leader, Subramanian Swamy even demanded that Congress leader and cricketer-turned-politician, Navjot Singh Sidhu should be arrested under the National Security Act (NSA).
Referring to Sidhu's recent Pakistan visit and the viral photo posing with Pro-Khalistani separatist Gopal Singh Chawla, Swamy said that Punjab Minister must be investigated by the National Investigation Agency (NIA).
Also read: Navjot Sidhu takes u-turn on his words; tweets Rahul Gandhi never sent him to Pakistan