Navjot Sidhu takes u-turn on his words; tweets Rahul Gandhi never sent him to Pakistan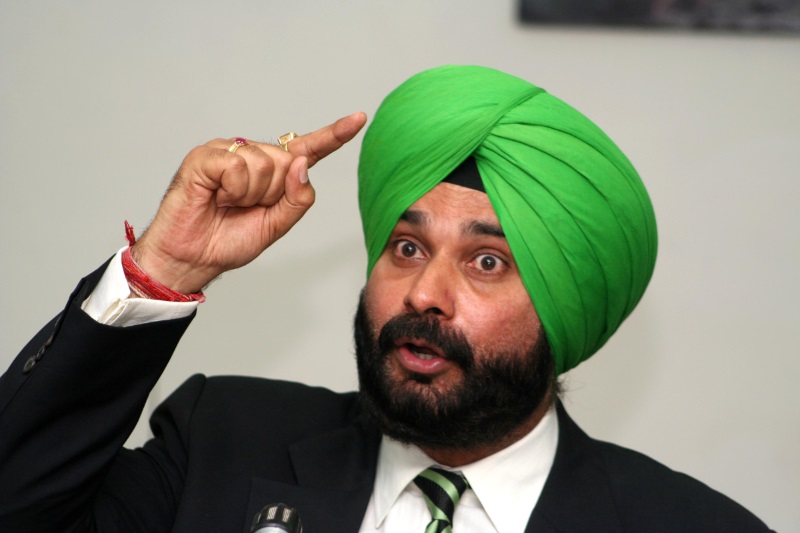 Just a day after asserting that Congress president Rahul Gandhi asked him to visit Pakistan to attend the groundbreaking ceremony of Kartarpur Corridor, Punjab state minister Navjot Sidhu claimed that his words were distorted by the media and that Gandhi never asked him to go to Pakistan.
The cricketer-turned-politician remarked that he only went to Pakistan on his own decision at the personal invitation of Prime Minister Imran Khan.
Get your facts right before you distort them,
Rahul Gandhi Ji never asked me to go to Pakistan.
The whole world knows I went on Prime Minister Imran Khan's personal invite.

— Navjot Singh Sidhu (@sherryontopp) November 30, 2018

Earlier addressing a press conference following his return from Pakistan, Sidhu had said that Congress chief Rahul Gandhi was his captain and it is Gandhi, who sends him everywhere. The Punjab minister had also informed that Gandhi had asked him to visit Pakistan for the Kartarpur Corridor ceremony on November 28.
At the conference, Sidhu was asked if he had taken Punjab chief minister Captain Amarinder Singh's permission before leaving for Pakistan. The 55-year-old put up a witty reply and said:
"My captain is Rahul Gandhi, who is also his [Amarinder's] captain. Wherever I went, it was with his approval. The central leadership of Congress asked me to go."
The Punjab CM had reportedly tried to stop Sidhu from attending the ceremony following a grenade attack at a religious gathering in Amritsar, which killed at least three people. He had blamed Pakistan terrorist organisation ISI for the attack.
Capt Amarinder even publicly criticised Sidhu for his decision and asked to reconsider it. The CM had also informed that if Sidhu visits it will be done in the minister's personal capacity.
Navjot Singh Sidhu should be arrested under NSA, probed by NIA: Subramanian Swamy
Sidhu's decision to visit Pakistan for the ceremony sparked a huge outrage in the political circuit with many opposition parties calling him a traitor and some even asking for his arrest.
The main reason for the outrage was an image in which the former Indian cricketer could be seen sitting beside the Pro-Khalistani separatists Gopal Singh Chawla.
Sidhu had also praised his friend Imran during the visit and said that history will remember the new Pakistan prime minister every time the topic of Kartarpur corridor is brought up.
Also Read: Navjot Singh Sidhu poses with Khalistani separatist, Twitterati call him 'anti national'