This is Modi's brutal 'New India': Rahul Gandhi on Alwar lynching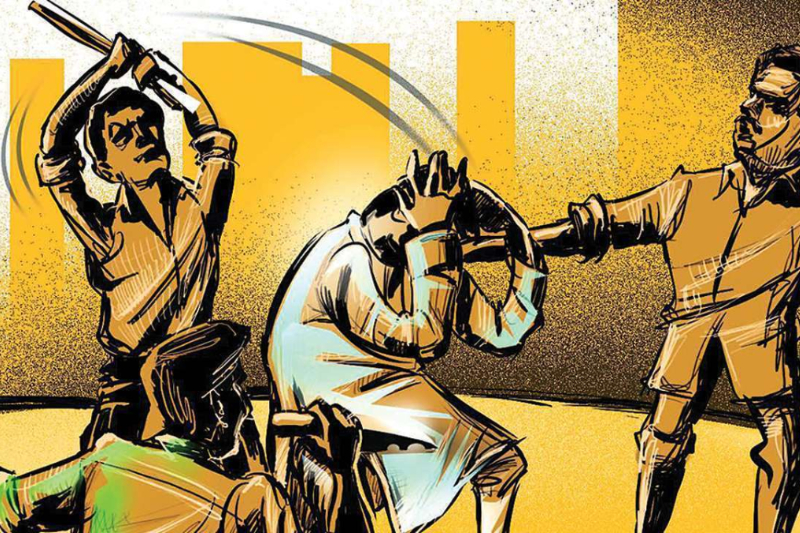 In another horrifying mob lynching incident in Alwar, a man named Akbar Khan alias Rakbar was severally beaten by a mob on cow smuggling allegations. Akbar bled to death while he was being transported to the nearby hospital which was just 20 minutes away from the spot where the incident took place. This was because the of the sheer negligence of Rajasthan police who were responsible to take the lynched victim to the hospital, as they were busy taking tea and snacks break, arranging a shelter for his cows and even giving a bath to the severely wounded Akbar.
Aslam (a key witness in this case), and a friend of Akbar, was also attacked by the cow vigilantes, who had seen them walking with cows and suspected them to be animal smugglers. Aslam stated in his parcha bayaan (First written statement) to the police that the cow vigilantes had started hitting Akbar with sticks and heard them saying, you can't do anything to us, we are MLA's men and set him on fire," he said. As per his report, three men were arrested who were involved in this murder.
A top-level panel is asked to investigate the reason for delay in taking Akbar to the hospital, which lead to his death by bleeding.
The nation-wide mob lynching instances on several occasions has spurred a political debate across the country.
Rahul Gandhi compared PM's 'brutal new India' for the recent lynching in Alwar, Rajasthan. Gandhi said, "This is Modi's brutal "New India" where humanity is replaced with hatred and people are crushed and left to die."
Policemen in #Alwar took 3 hrs to get a dying Rakbar Khan, the victim of a lynch mob, to a hospital just 6 KM away.

Why?

They took a tea-break enroute.

This is Modi's brutal "New India" where humanity is replaced with hatred and people are crushed and left to die. https://t.co/sNdzX6eVSU

— Rahul Gandhi (@RahulGandhi) July 23, 2018
Chief Minister Vasundhara Raje denounced the violence, the Union Minister of State of Finance, MP, Arjun Ram Meghwal who is also a MP from Bikaner gave a statement that called it part of a "conspiracy", against Modi. A Contempt plea against Rajasthan CM Vasundhara Raje has been taken up by the Supreme Court in connection with Alwar Lynching.
Reacting to Rahul Gandhi's comment on Modi Government, Piyush Goyal – Union minister took to Twiter and said,
Stop jumping with joy every time a crime happens, Mr Rahul Gandhi.

The state has already assured strict & prompt action.

You divide the society in every manner possible for electoral gains & then shed crocodile tears.

Enough is Enough. You are a MERCHANT OF HATE. https://t.co/4thsyNL3nx

— Piyush Goyal (@PiyushGoyal) July 23, 2018
Following up with the lynching incidents, the Supreme Court has asked Parliament to draft a special law to inhibit the occurrence of such crimes, saying "the horrendous acts of mobocracy cannot be permitted to inundate the law of the land".
Based on Supreme Court's comments, BJP government has set up a four-member panel headed by Union home secretary Rajiv Gauba to make laws against mob violence and lynching.
Taking further action, Rajasthan Police has transferred three constables and suspended the officer who was responsible of taking Akbar to the hospital.
Also Read:  Cops stopped for tea, cow transport while taking Alwar victim to the hospital