Mohammad Shami likely to play for Bengal before leaving for Australia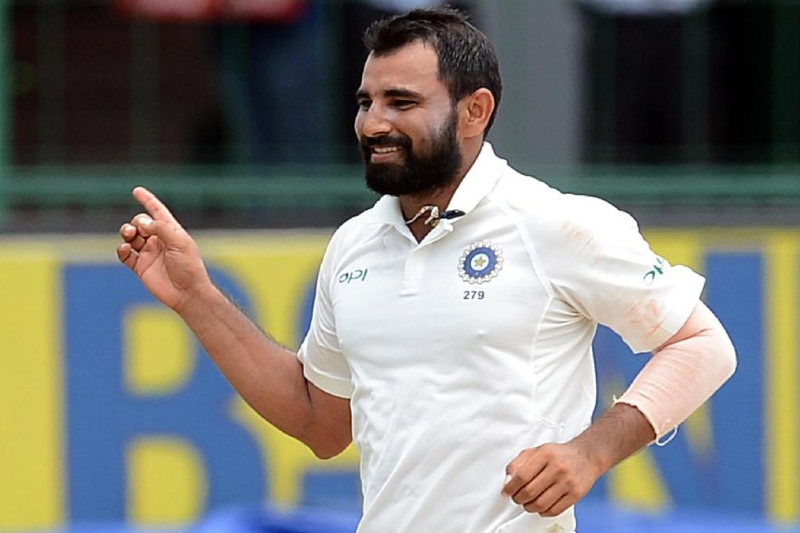 India's premium pacer Mohammad Shami, in all likelihood would turn up for Bengal in the Ranji Trophy before he boards the flight to Australia, as was confirmed by the CAB on Wednesday.
Bengal would play Kerala at home from November 20-23-the match Shami is expensive to feature in.
After playing the third-round match, Shami would then leave for the Australian tour, which begins with the three-match T20I series, the first of which is on November 21.
"Shami has expressed his interest to play. If he plays, it's good for the Bengal side," said Cricket Association of Bengal president and former Indian skipper Sourav Ganguly.
Also read: Preparing for Aussie tour by watching videos, says Mohammad Shami
After the completion of the West Indies series, Shami joined his teammates from Bengal on the sidelines of their ongoing match against Madhya Pradesh.
"We had written a letter before the first match as well to play him but he had few fitness issues for which he had to undergo rehabilitation. If he plays, it's great," Ganguly added further.
India would compete in a four-Test match series in Australia, with the first game beginning in Adelaide on December 6.
Meanwhile, an assurance flew in from the BCCI to the CAB wherein it was stated that national body would look into the concerns over poor umpiring in the Ranji Trophy, been raised by the state associated.
Allegations against the BCCI deploying lower-ranked umpires for the Ranji Trophy and other domestic matches in December were levelled by the CAB where they asked as to why the higher-ranked umpires aren't being looked over. Five top-ranked umpires are from Bengal.
Acknowledging the fact that the points raised by the CAB were valid, and that they would take this up.
"The points raised are well received… We will definitely relook at the match allocations to ensure that top eight ranked umpires from group C, no matter from which association they belong to, posted for Ranji matches," wrote KVP Rao, who is the GM, Cricket Operations of the BCCI in his letter to CAB joint-secretary Avishek Dalmiya.