Mohan Babu Gets One Year Jail & Fined Rs 41.75 Lakh In Cheque Bounce Case
Tollywood Actor Mohan Babu Gets One Year Jail & Fined Rs 41.75 Lakh In Cheque Bounce Case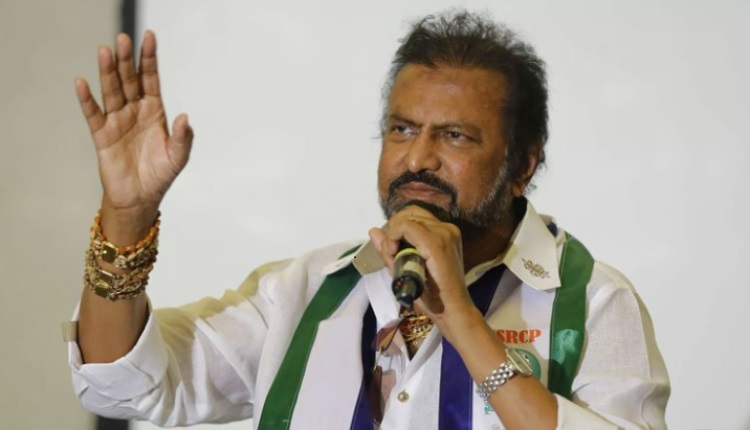 Mohan Babu, an Indian actor-politician, who has worked in more than five hundred movies has been sentenced to one year jail by Erramanzil Court today. The court has also imposed a fine of Rs Rs 41.75 Lakhs for the Collection King. It is to be noted that the sentence came days after Mohan Babu joined YRS Congress and became an active politician.
The case is pertaining to the default of remuneration YUS Chowdary for 2009 Release, Saleem which featured Manchu Vishnu. Director YUS launched Mohan Babu's son Manchu Vishnu in Saleem, in return, Babu handed over a cheque of Rs 48 lakh to YUS and later the cheque got bounced. Upon receiving an invalid cheque, the director approached the court.
After multiple hearing over the period of nine-long years, the court has finally decided to award the sentence saying that Mohan Babu will have to spend three more months in jail if he fails to pay the fine. Notably, Babu has already applied for bail and considering to appeal in the high court.
In this case, the court has accused Lakshmi Prasanna Pictures as A1 while Mohan Babu as A2.
Who is Mohan Babu?
Mohan Babu in Indiana actor, who mainly works in Tamil movies and has worked in 575 movies and produced more than 80 movies under his own banner Sree Lakshmi Prasanna Pictures. Due to his excellent work in star-studded Pedaryaudu, he got Filmfare Best Actor Award in 1995. It is to be noted that film also had Rajinikanth in a pivotal role.
In 2007, he received the CineMAA Award for Best Supporting Actor for his work in Yamadonga. Apart from awards, Mohan Babu was awarded an honorary doctorate from the University of California, Berkeley for his contribution to the field of cinema and education.
Again in 2016, he garnered the Filmfare Lifetime Achievement Award – South. Completing 40-year in Indian cinema, Mohan Babu received the "Special Appreciation Award"  at the 6th South Indian International Movie Awards in 2017.