Mohanlal's Marakkar Arabikadalinte Simham To Release On This Date
Mohanlal's Marakkar Arabikadalinte Simham To Release As Onam Special On This Date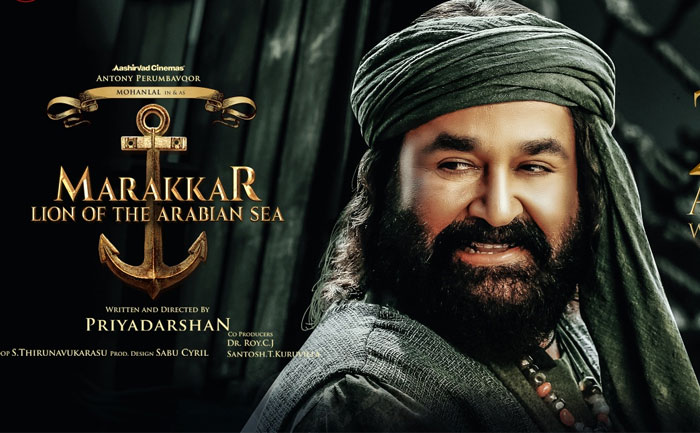 Malayalam superstar Mohanlal's long-pending film Marakkar: Arabikadalinte Simha has a new release date. . The film was originally scheduled to release on March 26, 2020, but was postponed due to COVID-19 Pandemic. The much-awaited film will hit the theatres as an Onam special. It will be released by the makers on August 21, 2021, on the occasion of Onam.
Mohanlal took to his Twitter space and announced the release date with a new poster. He wrote, "We sincerely hope that we will be able to present to you the 'Lion of the Arabian Sea of Marakkar' as an Onam release this coming August 12th, with the hope that your prayers and support will be forthcoming."
സ്നേഹത്തോടെ, നിറഞ്ഞ മനസ്സോടെ പ്രതീക്ഷിക്കുകയാണ്, ഈ വരുന്ന ഓഗസ്റ്റ് 12ന്, ഓണം റിലീസ് ആയി "മരക്കാർ അറബിക്കടലിന്റെ സിംഹം" നിങ്ങളുടെ മുന്നിലെത്തിക്കാൻ ഞങ്ങൾക്ക് കഴിയുമെന്ന്.. അതിനു നിങ്ങളുടെ പ്രാർഥനയും പിന്തുണയും ഉണ്ടാകുമെന്ന വിശ്വാസത്തോടെ ഞങ്ങൾ മുന്നോട്ട് നീങ്ങുന്നു.. pic.twitter.com/pPhADwoG0q

— Mohanlal (@Mohanlal) June 18, 2021
Marakkar: Arabikadalinte Simha narrates the story of Kunjali Marakkar IV, naval commander of the Samoothiri. Directed by Priyadarshan the war movie, bagged the National Award in the Best Feature Film category. The film won three awards in the following categories – Best Feature Film, Best Special Effects and Best Costume.
The movie also features Manju Warrier, Keerthy Suresh, Pranav Mohanlal, Arjun Sarja, Suniel Shetty, Prabhu, Siddique and Nedumudi Venu in pivotal roles. Marakkar is the most expensive Malayalam film made on a budget of Rs 100 crore.
Also Read: Mahesh Babu, Venkatesh Daggubati and others wish Mohanlal on his 61st Birthday