Money Heist season 4: Fans Think The Professor Will Sacrifice Himself
The trailer of Money Heist Season 4 predicts more drama up ahead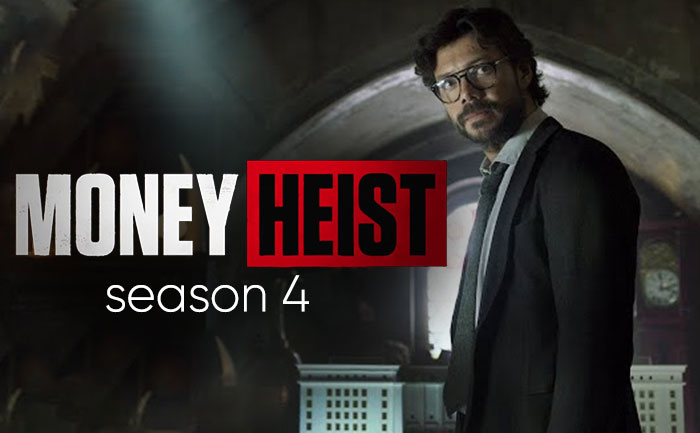 Money Heist fans are waiting for their favorite show to return so they can know the fate of the gang in Season 4. Season Three ended with things looking dire for the gang as they were being attacked by an armed tank. In addition, Nairobi was shot by a sniper.
However, the trailer of Money Heist Season 4 predicts even more drama up ahead. As fans wait to find out what actually happens, they have been developing possible fan theories. One theory that has been gaining a lot of traction is related to The Professor.
While The Professor usually stays out of the robbery, fans think that this may change. He was last seen screaming in the woods when it appeared as though Lisbon had been shot. While fans now know that she isn't dead, The Professor doesn't.
Many fans believe that The Professor could finally be heading inside the bank. To support this theory, a fan has pointed out that the black, tightly-laced boot seemingly entering the building is of The Professor.
One fan spotted a crucial moment from the trailer which hints The Professor will join the robbers inside. Another Reddit fan shared that they spotted him in the trailer going into the bank.
Redditor veepee06 shared a shot of the boot with question: "Why do I think, the professor will enter the bank of spain?"
Another replied: "On the trailer you can see him and Marseilles entering the bank."
In addition, fans also seem to have a theory about Nairobi's fate. The trailer shows her being prepared for surgery while being covered in blood. However, she wakes up with her oxygen mask on later in the trailer.
Fans are taking this to mean that Nairobi may live to see another Season of Money Heist.
"Getting my hopes up! Hopefully that's not her last breath or something. Especially after the flat beeping noise at the end of the trailer," one fan posted.
Another added: "I still don't understand why they would put that in a teaser. Are they trying to spoil their own show?"
Money Heist season 4 might be delayed from its initial release date of April 3 due to the coronavirus pandemic. We will have to wait till it arrives on Netflix to see which of these theories actually hold water.
ALSO READ: Money Heist Star Itziar Ituno Tests Positive For Coronavirus