Money Heist Season 4 will be released on Netflix on THIS date
Money Heist Season 4 has officially been confirmed by Netflix. Here's everything you need to know about La Casa de Papel part 4 such as release date, cast, trailer & story.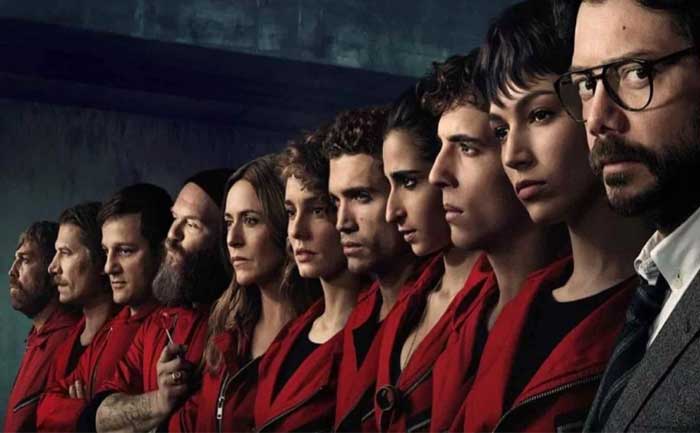 The popular Spanish TV series Money Heist has been renewed for season four. Yes, Money Heist Season 4 will be premiered on Netflix on April 3, 2020.  The first two parts of Money Heist will be based on the Royal Mint of Spain in Madrid, in which a group of robbers take hostages as part of their plan to print and escape with €2.4 billion.
The series was shot in Madrid, Spain. The part 3 of the series was extensively shot in Panama, Thailand and Florence, Italy. The narrative is told in a real-time-like fashion and relies on flashbacks, time-jumps, hidden character motivations and an unreliable narrator for complexity.
Also Read | Has Netflix Postponed 'Money Heist' Part 4 Release Date Due To COVID-19?
Due to its sophisticated plot and outstanding direction, Money Heist TV series has become the most-watched non-English language series and one of the most-watched series overall on Netflix, with a particular resonance coming from viewers from Mediterranean Europe and the Latin world.
When is Money Heist season 3 released on Netflix?
Only a few days are left in the release date of Money Heist season four. Yes, Netflix has confirmed that season 4 of Money Heist aka 'La Casa de Papel' will be dropped on its platform on April 3, 2020.
Money Heist Season 4 Trailer
Ahead of its release date, Netflix has recently dropped the trailer of Money Heist season 4 which has a tagline written over it "Let the chaos begin." The trailer of Money Heist 4 has created a lot of buzz among movie buff and fans just can wait to watch the entire season.
In the trailer, we see a dramatic scene or mugshot of Nairobi (Alba Flores) hinting that she can be alive though we have the mystery of her death in the last season. I think this piece of new information is enough to anticipate the plot of the upcoming season. 
What Can Happen In Money Heist Season 4?
There are certain unexpected things is likely to happen in season 4. The Professor, Lisbon, and the thieves will face altar situations. When everything goes wrong, The Professor, who always ready with plan B, but this time, it can change the scenario completely.