Revealed: New Method To Break Captain America's Shield In Endgame Artwork
AVENGERS: ENDGAME Concept Art Reveals A New Way For Thanos To Destroy Captain America's Shield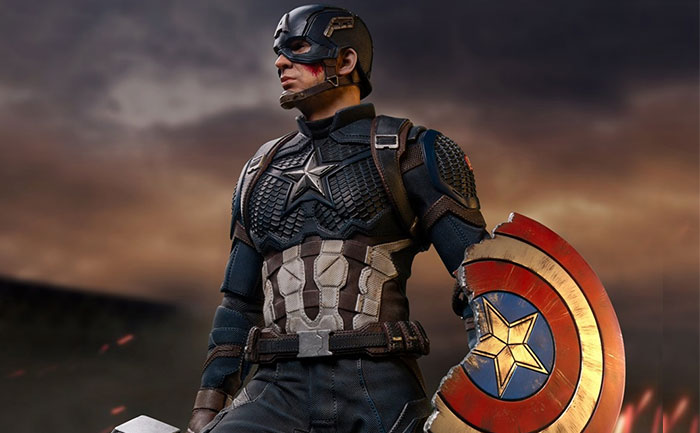 Marvel's 'Avengers: Endgame' brought together all the superheroes after their loss to the Mad Titan aka Thanos in Avengers: Infinity War. The MCU superheroes had another crack at the Mad Titan but this time around with a united front and they finally pulled it through. The Time Heist Mission helped them bring back all who had perished from the snap five years ago. The coming back of the all who had perished.
But prior to the return of all who had perished with the snap, it was Captain America, Iron Man and Thor who had taken up the task to destroy Thanos. But sadly each of them were easily beaten by the Mad Titan. Thanos was also able to destroy Captain America's shield – slashing half of it by using his battle axe.
Now Marvel Studios Head of Visual Development Ryan Meinerding has revealed a new art concept showcasing a new way Thanos can destroy Captain America's shield.
Check out this Avengers: Endgame concept art below:
As per the concept art, Thanos could have destroyed Captain America's shield if he would've punched it directly through it, shattering the shield from the center.
There's no denying that this would have been an undeniably amazing visual to see play out on the big screen. But in the movie Captain America had taken hold of his broken shield to once again tackle Thanos he was soon given support by Iron Man and Thor.
Steve Rogers may not be a part of MCU but his legacy as Captain America was handed over to Sam Wilson who will be carrying on the legacy in The Falcon and The Winter Soldier, though.
Also Read: Met Gala 2019: Avengers Endgame star Benedict Cumberbatch's white suit goes viral