Skin care: How to make monsoon face packs for glowing skin
The monsoon season is finally here! These face masks will effectively help you to keep your skin glowing and healthy,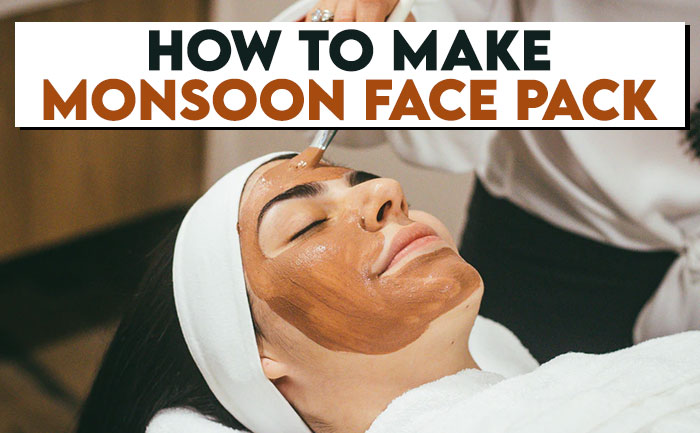 The monsoon season is finally upon us and the humidity tends to make our skin oily and the oil might also result in clogged pores which in turn increases the chances of acne. If you have oily skin naturally, the humidity makes it more oily and if you have dry skin, applying moisturizers on the skin might also result in acne. As a result, you need to pay more attention to your skin during the monsoon. So to keep your skin health consistent, we have made a list of face packs that will keep your face grease-free this monsoon, and luckily, all you need to do is step into the kitchen and make these easy homemade face packs.
1. Multani Mitti
Fuller's earth or Multani Mitti is any clay material that has the capability to decolorize oil or other liquids without the use of harsh chemical treatment. Multani mitti is widely known for its use in beauty and skincare remedies. It is a potent healing clay with active ingredients that absorb impurities like accumulated sebum, sweat, oil, and dirt from the clogged pores. Since it is rich in magnesium chloride, it also kills bacteria which helps reduce breakouts. Multani mitti is packed with minerals and has been used since ancient times for varying uses.
Steps: 
In a bowl, take multani mitti. Add a teaspoon of sandalwood powder, rose water, and milk.
Mix the three ingredients well.
Apply the mixture to your face.
Apply it to your face pack on a clean face with the help of a facial brush.
Let the face pack completely dry and then wash it off with water.
Use this face pack once a week for oil-free and glowing skin.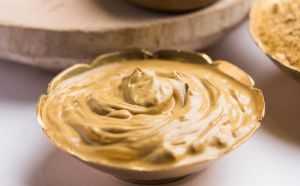 2. Banana and Honey
Bananas are one of the best fruits for potassium and fiber. Packed with several vitamins and nutrients such as carotene, Vitamins E, B1, B and, C, banana works wonders for the skin by making it look radiant and youthful. This is precisely why bananas are so good for our skin too. Using banana and honey, you can create a quick face mask that will rejuvenate and hydrate your dull, dry skin.
Whereas, honey is one of nature's most revered skin remedies. It is also a natural humectant, so it helps keep the skin moist but not oily. Before using honey on the skin, it is important to do a patch test first. A person should apply a tiny amount of honey to a small area of the skin and wait for at least 20 minutes.
Steps:
Mash the ripe banana until all the lumps are smoothed out.
Add one tablespoon of honey to it.
Stir all of the ingredients until they are combined completely.
Apply the mixture to your face and leave it on for 15 minutes.
Rinse your face with lukewarm water.
Apply twice or thrice a week.
Note: This face mask can be a bit drippy, so make sure to wear clothing you don't mind getting dirty.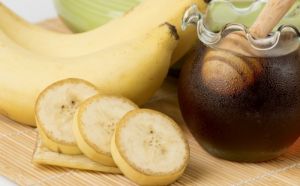 3. Sandalwood and Turmeric
Sandalwood or Chandan is prized in Ayurveda as an excellent beauty ingredient that is natural, reliable, and effective. Sandalwood can be a magical elixir for your skin as it can fix almost any problem. It is very effective in reducing blemishes and treating acne. It also helps in the removal of suntan and dullness because of its cooling properties.
Turmeric, otherwise called Haldi, has been utilized in Ayurveda to fix skin diseases and in clarifying the skin. Turmeric is an essential kitchen ingredient that heals our body not just internally but also externally. Haldi has anti-bacterial properties, which help in lessening skin break out, skin inflammation imprints, and pigmentation. Here's how you can make sandalwood and turmeric face pack at home.
Steps:
Add 1 tablespoon sandalwood powder, 1/4 teaspoon of turmeric powder, and  2-3 tablespoons of honey
Add the turmeric powder and sandalwood powder, and mix it well.
Apply to the face, neck.
Leave it on for 20 minutes.
Rinse your face with warm water.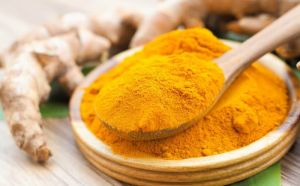 4. Oatmeal and Curd
Oatmeal has certain functions which actually improve your acne situation and the overall appearance of the skin. Its antioxidant and anti-inflammatory properties help to treat dry skin and remove dead skin cells. Oatmeal is not only a great nutritious breakfast, but it has some amazing beauty benefits as well. Oatmeal face masks are very popular because of their cleansing, exfoliant, and moisturizing properties.
Curd is full of good bacteria that help your skin glow by nourishing it from within and is full of protein, calcium, and vitamin D, curd for skin improves your complexion. Curd, often called Dahi, is also a staple of Indian cooking.
Steps:
Mix one tablespoon of yogurt to one tablespoon
Apply it on a clean face and leave it for 15-20 minutes.
Rinse off with warm water.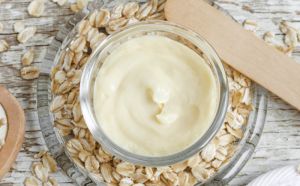 5. Honey and Lemon
Honey is one of nature's most revered skin remedies. Thanks to its antibacterial and antiseptic abilities, it may benefit oily and acne-prone skin. Honey is also a natural humectant, so it helps keep the skin moist but not oily.
Lemon is an incredible ingredient that has long been in use in natural beauty remedies, particularly for skincare. Ingredients with a high pH level like lemons can help decrease inflammation and oil that may contribute to the formation of acne Honey and lemon are both popular natural ingredients that can be found in various beauty and health products
Steps:
Mix 1 teaspoon lemon juice, 1 tablespoon honey.
 Wait 20 minutes, and then wash off with warm water, followed by cold water.
The cold water is also optional but will help close your pores.
Note: Do a patch test on a small area of your skin before applying either lemon or honey to your face.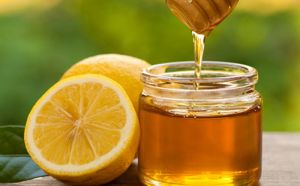 ALSO READ: How To Lose Weight Fast: 5 Effective Ways That Will Help You